DevSamurai has partnered with Seibert Media, a leading international German company specializing in professional internet and intranet service provider with offices since 1996 (Solution Partnership)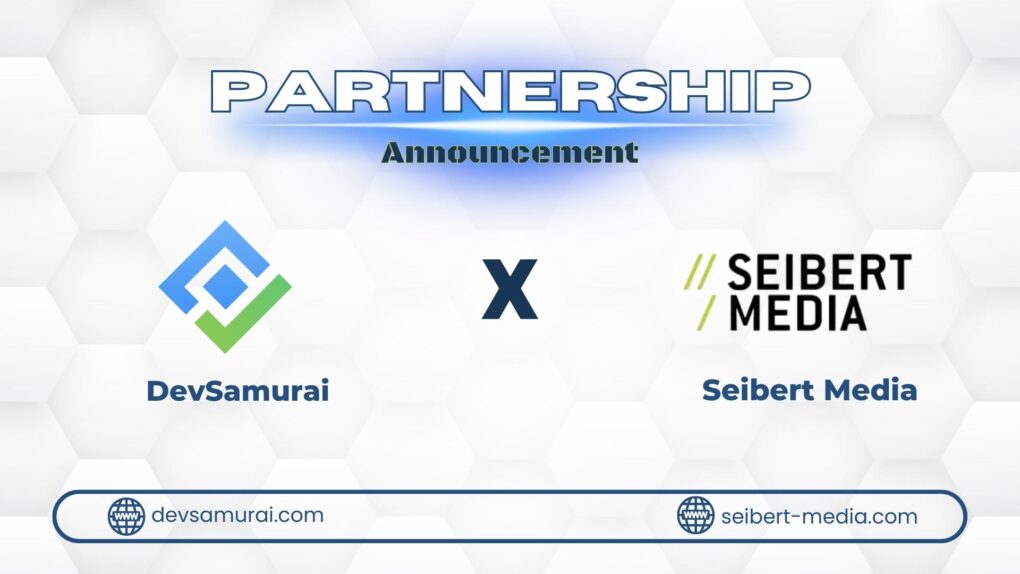 Seibert Media is among the top-tier Atlassian Experts in the world and a leading service provider for software tools that promote communication and collaboration in companies.
DevSamurai has officially partnered with Seibert Media to support more organizations and businesses to develop their projects smoothly and agilely while sharing the same vision.
More about Seibert Media Evolution
Seibert Media was founded by Martin Seibert, and has about 340 employees who make up independent interdisciplinary teams in all areas of the organization focusing on agile software development.
The company covers all facets of strategy, consultation, conception, design, software development, operations and security.
Seibert Media has developed popular Apps for Atlassian Products such as draw.io (UML tool), LinchPin (Intranet), Agile Hive (Scaled Agile) and Blueprint Creator.
More than 60% of all DAX companies are among their customers as are numerous other companies of all sizes from all types of industries.
For more information about Seibert Media, visit their website at  https://seibert-media.net/.
About DevSamurai
DevSamurai is an innovative IT Service firm based in Japan that harnesses cutting-edge technology to provide transformative DevOps solutions to its expanding clientele.
In July 2023, DevSamurai earned the designation of Atlassian Platinum Marketplace Partner, reflecting our commitment to delivering exceptional products and services to our customers. DevSamurai's partnership with Seibert Media reinforces the commitment to optimizing project development through agile methodologies.
By combining DevSamurai's expertise with Seibert Media's deep understanding of the Atlassian ecosystem, DevSamurai expands its reach and ensures more organizations can benefit from our innovative solutions. Together with Seibert Media, we can deliver comprehensive services and support, helping organizations unlock the full potential of our collaboration and information management processes.