Routemap for Jira: Advanced roadmap, Prioritization, & Product Discovery
With an intuitive interface and the ability to drag and drop, Jira users can easily assign tasks and manage their projects while prioritizing tasks to focus on the most valuable features.
Key Features:
Plan & track any task in progress in a comprehensive project view.
Product backlog prioritization, supporting RICE, ICE, Value vs Effort, WSJF, and custom prioritizing methods.
Portfolio roadmap: Manage multiple projects, progression, and task prioritization.
Templates for product discovery, business management, and more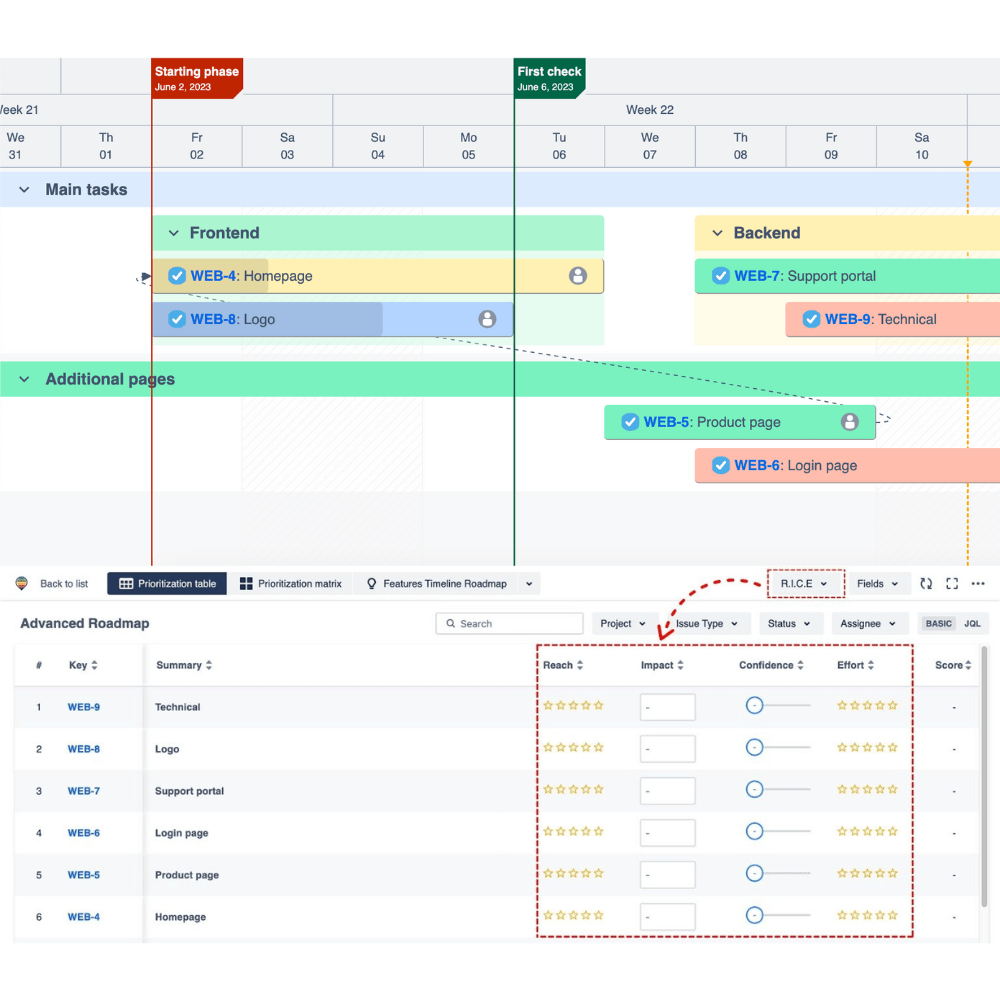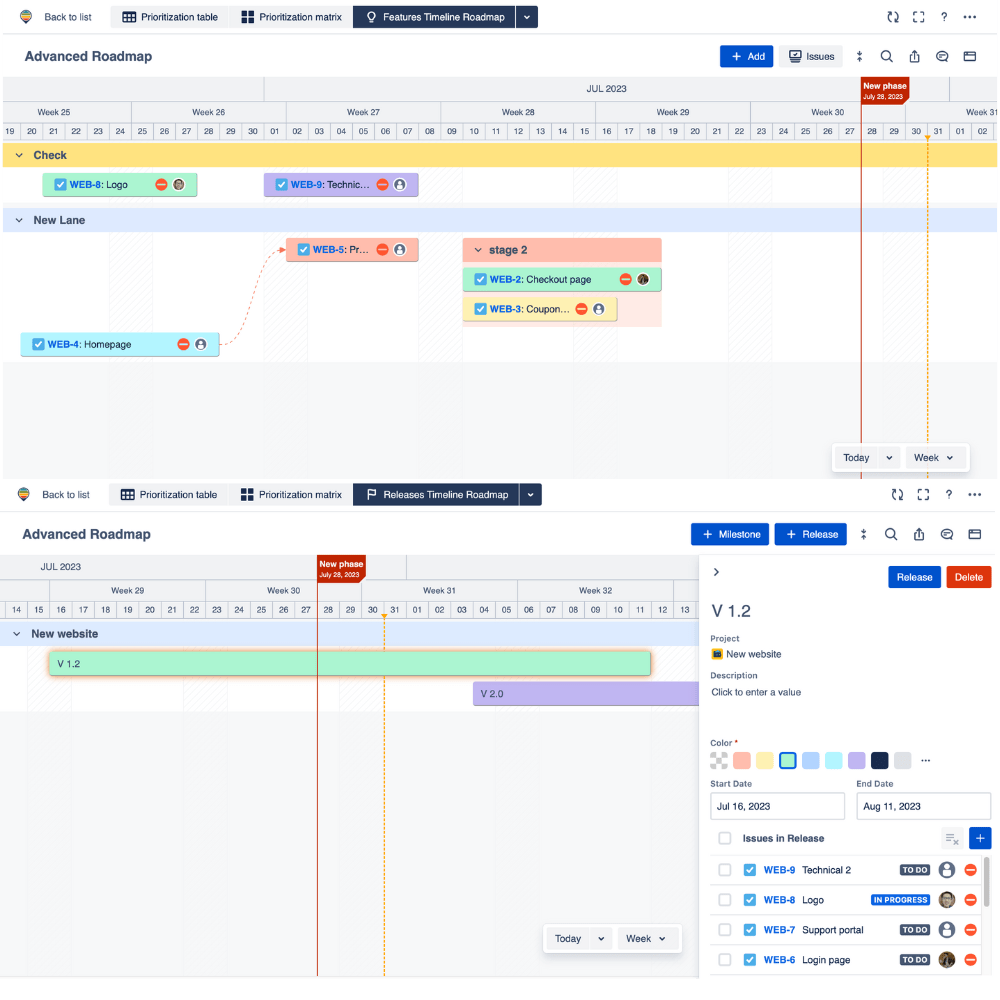 Advanced roadmap for Jira
Our roadmap feature helps simplify project management:
Build and collaborate with your team by using visual roadmaps.
Features Timeline roadmap: Visualize project timeline, task durations, and progress.
Releases Timeline roadmap: Track the sequence of tasks for better planning.
Dependencies & Link issues: Manage your project like a breeze with dependencies. Acknowledge which tasks to be completed first.
Portfolio roadmap: Outline your project's strategic direction and key deliverables.
Milestones: Plan milestones to notify your team about the important date or event.
Prioritization for Jira & Product discovery
Routemap for Jira offers:
Prioritization Table: List out your features & projects in one table and start prioritizing them.
Prioritization Matrix: Plot your features or projects based on their impact and feasibility.
Support popular methods: Routemap supports RICE, Value vs Effort, and more.
Custom prioritization: Empower Jira users to create their own prioritization method to satisfy their needs.
Templates for Product Discovery: Understand the customers' needs and focus on the most crucial features from the prioritization.