LeanBoard – Workflow Visualization for Jira
Lean Agile Tool for Team Collaboration
LeanBoard comes equipped with a wide range of cutting-edge features, giving your team the freedom to unleash their creativity while effortlessly organizing and structuring the business procedures. This tool, workflow visualization for Jira, will bring out the best in your team's collaboration and efficiency.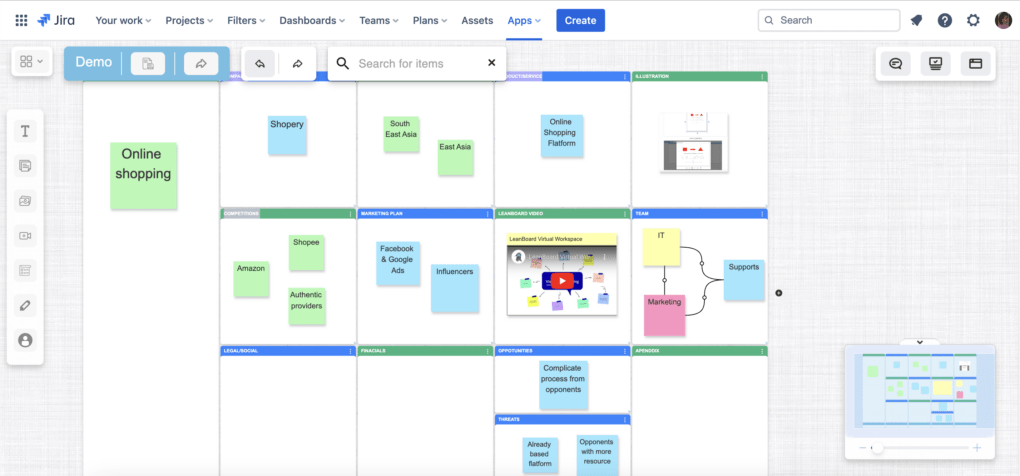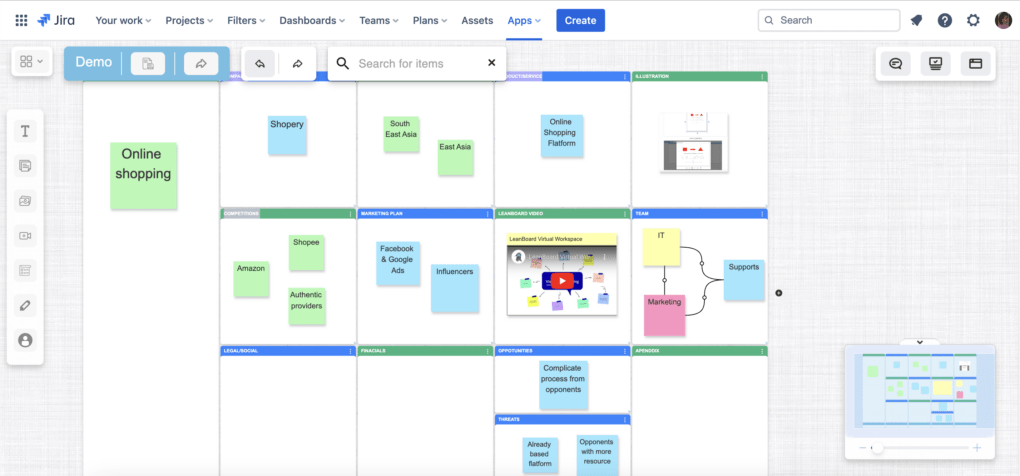 Collaborating with Team Members
LeanBoard facilitates seamless collaboration by enabling multiple users to work on the same page simultaneously. With this tool workflow visualization for Jira, everyone can contribute their ideas, make updates, and see changes happening in real-time, fostering a more efficient and dynamic working environment.
Workflow Visualizing with Jira Issues
LeanBoard offers a visually engaging way to display Jira Issues. Through its intuitive interface and visual representation, LeanBoard allows users to gain a comprehensive overview of their Jira Issues, making it easier to understand the status of different tasks and projects at a glance just by dragging and dropping Issue boxes. With LeanBoard, managing Jira Issues becomes more accessible and more effective, fostering a more productive and cohesive team environment.