TeamBoard TimePlanner for Jira
Team Management & Resource Planning.
Time Tracking for Jira offer a comprehensive view of your team's capabilities:
Dashboard: Gain real-time insights into your team's performance and productivity.
Resource Profile: Understand each team member's skills, qualifications, and experiences for optimal task assignments.
Skills Set: Identify and leverage the unique abilities of your team members to meet project goals.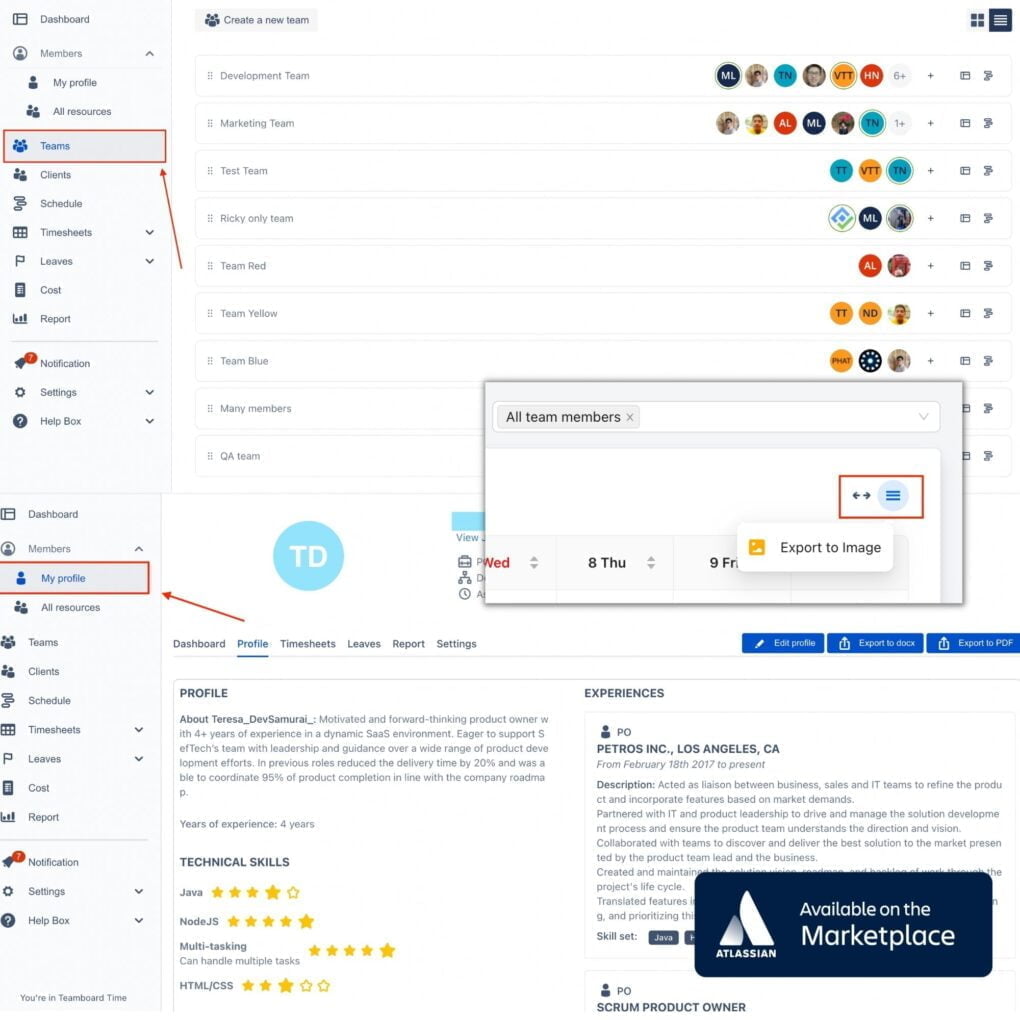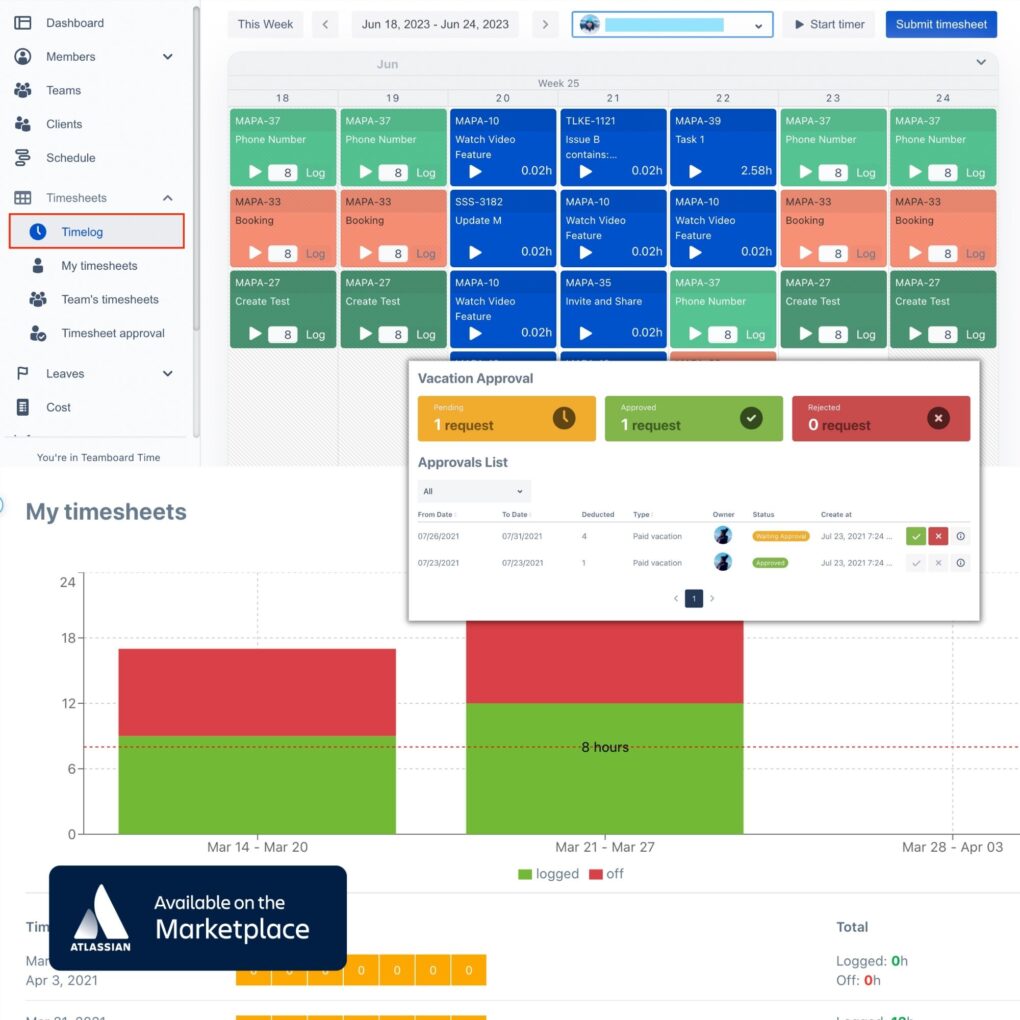 Time Tracking, Vacation, Holiday Calendar
TeamBoard TimePlanner offers:
Time Tracking & Timesheets: Easy scheduling, workload viewing, and timesheet submission for team members.
Vacation Requests: Simplified leave management with quick vacation requests.
Holiday Management & Configurable Calendar: Efficient management of public holidays with a customizable calendar.
Timer: Accurate task time tracking for effective resource utilization.
Time Report, Cost Management, Billing & Invoicing
TeamBoard TimePlanner provides robust features for time reporting, cost management, billing, and invoicing:
Interactive Reporting: Access rich reports on time tracking, planned vs actual progress, and resource utilization for informed decision-making.
Exportable Reports: Conveniently export your reports in Excel or CSV formats for further analysis or sharing.
Cost Management: Track and manage costs effectively to ensure your project stays within budget.
Billing & Invoicing: Generate and export invoices directly from the platform, simplifying your billing process.
Payroll Management: Easily manage payroll and export payslips for seamless employee remuneration.