Mocky for Jira: Visualize ideas into wireframes, mockups, & diagrams
Our intuitive drag-and-drop interface and enriched element collections enable Jira users to effortlessly draw UI, wireframes, mockups, and many more with outstanding management abilities.
Key Features:
Simple to use interface for drawing wireframes, mockups, diagrams, etc.
Provides rich tool sets for prototyping all kinds of applications and devices.
Create and manage your design projects with ease.
Easily revisit your last created designs.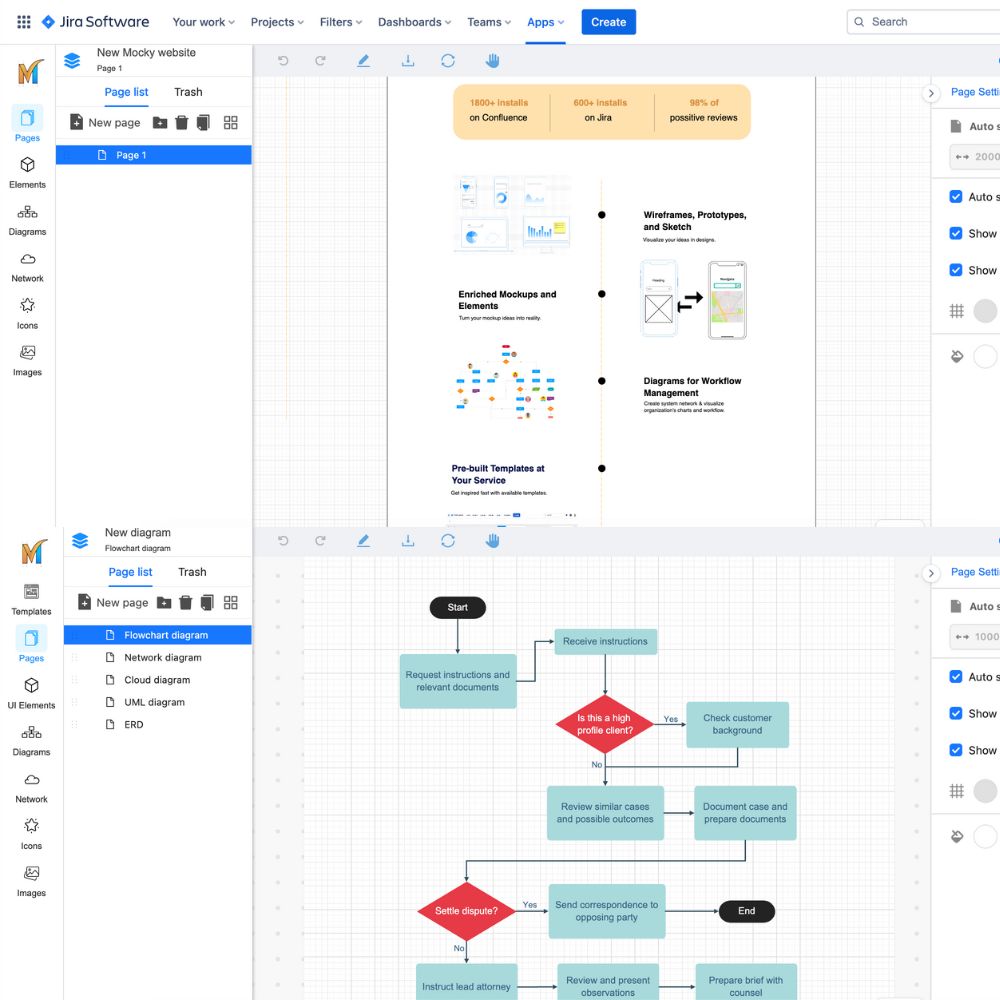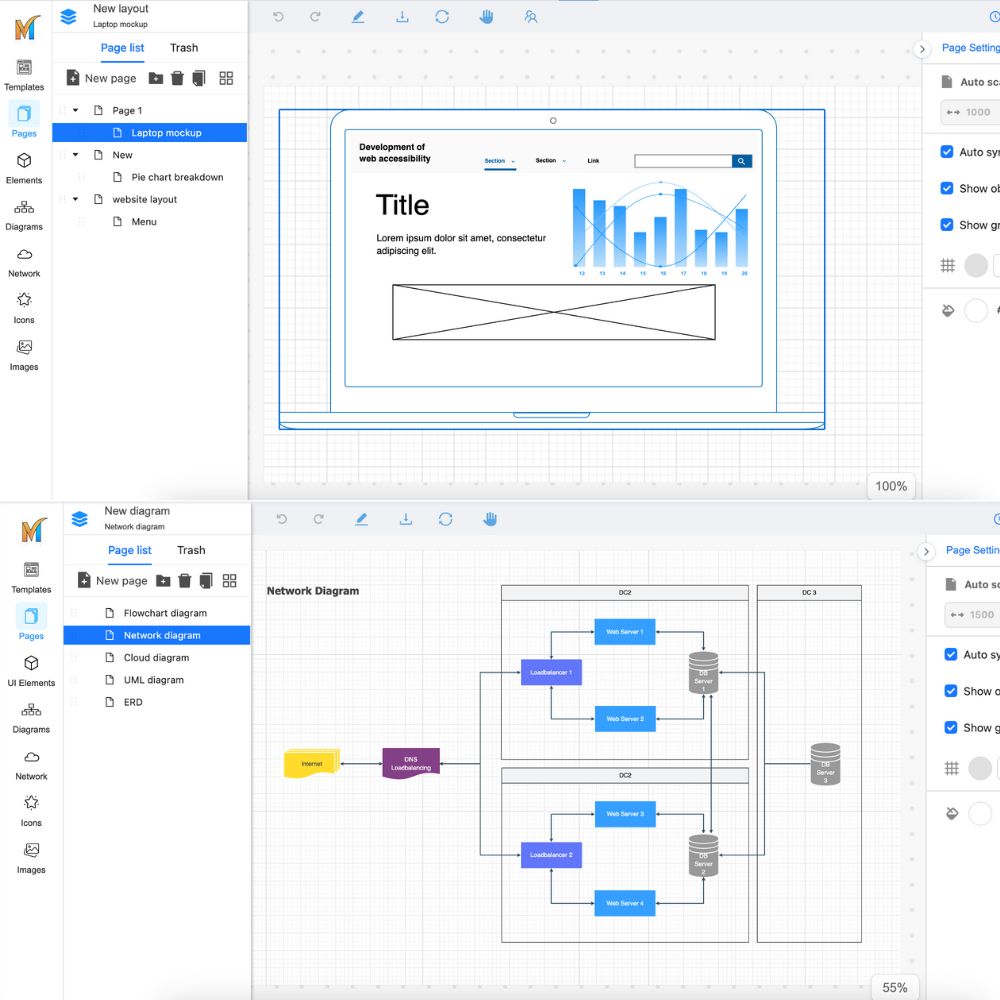 Draw wireframes, diagrams, & mockups for Jira
Our Mocky for Jira provides a feature-packed solution for visualizing ideas:
Wireframe: Better display the functional elements of your website or page.
Mockups: See how your final product should look like in reality.
Diagrams: Represent your structural ideas in visualized drawings.
Revision History: Compare the differences among your designing versions.
Easily draw and share your designs with your team members and stakeholders in the Jira issues.
Better management with Visual Listings
This feature allows you to manage designs like never before:
Grid: Get the full view of all your designs in the project. Monitor and manage with ease.
Map: See how one design is related to another in your project. Decide which one needs to be completed first in your project.
Workflow (or Kanban): Manage your designs as tasks in a seamless workflow. Keep track of the progressions of each design.