TeamDecision Polls and votes for Confluence
Enterprise social networking SNS, community forums
Polls and votes for Confluence App provides dynamic social collaboration tools and community forums:
Enterprise Social Networking (SNS): An engaging platform for team interaction and discussion, offering an alternative to Salesforce Chatter or Microsoft Yammer.
Community Forums: Encourage open dialogue, knowledge exchange, and problem-solving within dedicated threads.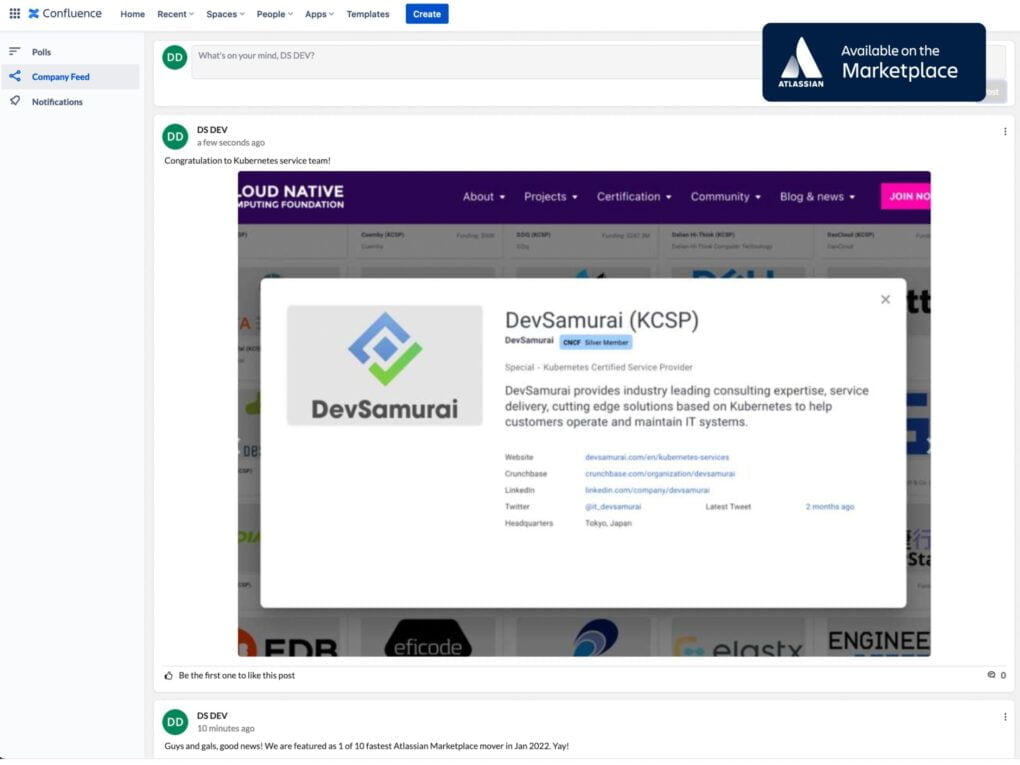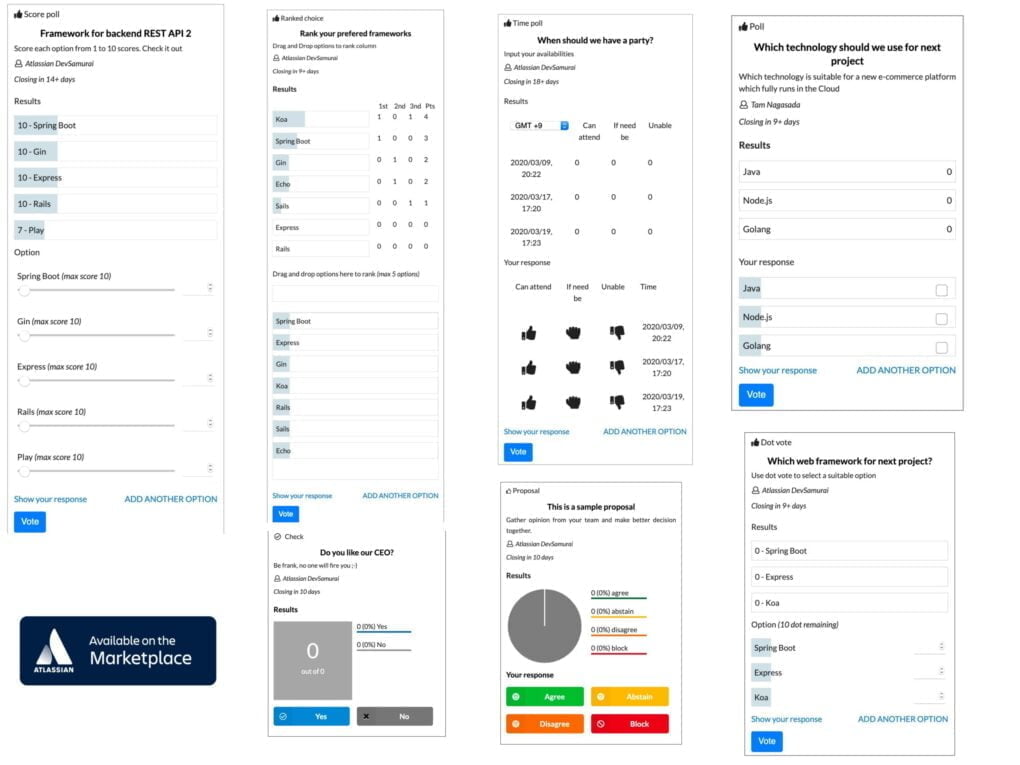 TeamDecision brings decision-making to a new level, integrating with Confluence to offer an Enterprise Social Network (SNS) feature that supports seven types of polls:
Proposal Polls: Present suggestions or ideas and gather feedback from your team.
Check Polls: Get quick yes-or-no responses for straightforward decisions.
Polls: Create custom polls for varied feedback.
Dot Vote: Allow team members to allocate a set number of 'dots' or points among options.
Score Polls: Gather a numerical evaluation for different proposals or options.
Time Polls: Find the most suitable time for meetings or events based on team availability.
Ranked Choice: Enable team members to rank choices in order of preference.
Embedding LeanBoard in Confluence
Enhance Confluence Pages with TeamDecision App's Interactive Features:
Insert Polls: Easily add polls to any Confluence page using macros.
Create Custom Surveys: Design surveys tailored to your needs and embed them directly into your content.
Interactive Engagement: Participants can interact with polls and surveys right within the Confluence page, adding an element of dynamic engagement.
Real-Time Results: View and share poll and survey results in real time, fostering transparency and informed decision-making.
Flexible Formatting: Adjust the format, style, and layout of your polls and surveys to align with your content.