Enterprise social network platforms enable, collect, and organize open discussions and information exchange among employees and groups inside a company. Best enterprise social network can maintain track of the connections between participants (through social graphs). To give a tailored stream of updates about events or discussions to people. In addition to features facilitating dialogues and information exchange (via news feeds and activity streams). 
These enterprise social network platforms enable users to learn about one another, engage in conversations, exchange information, and communicate in general. The interaction may occur one-on-one, in groups, teams, communities, networks, and the context of scheduled or unstructured business operations.
Benefits of Using Enterprise Social Network Platforms
Members of a project team may utilize the best enterprise social network to collaborate closely on group activities and tasks. All users may be kept up to speed on the newest advancements thanks to the enterprise social network. The key benefit is keeping all project documents and data in a secure hub and providing people access as needed. 
The program may help team members interact more effectively. It can help you recognize potential problems early on and nip them in the bud. Enterprise social network platforms are perfect for teams with members scattered throughout the globe because it allows them to interact and cooperate effortlessly from wherever they are. We have compiled the best applications in this article with an enterprise social network comparison to learn more about enterprise social network platforms. 
Microsoft Yammer
Yammer is an enterprise social network that assists businesses in managing internal communications. Users refer to it as the 'Business Facebook,' mainly to express its interface's straightforward and user-friendly. Yammer is so corporate-friendly because it can only get accessed with a valid email address registered in the company's computer domain.
The software improves communication through various channels and includes a large document repository and opportunities for collaborative document creation. It safeguards crucial data, connects effortlessly with many other systems, and is accessible on all mobile devices. The firm releases sophisticated features such as synchronized sharing and real-time group editing.
Microsoft Yammer Features
Yammer connects small, medium, and big teams. It helps businesses improve communication and learn how to make the most of their services. The application offers an open platform for brainstorming and innovative ideas, as well as intelligent business solutions and information access.
When communication is enhanced, people feel acknowledged and ready to participate, and productivity rises. There are no last-minute meetings or emails, but everyone is kept informed and able to contribute. At the same time, the social network is private, and unauthorized individuals cannot access the data maintained therein.
Transferring communication via Yammer saves time and leaves a respectable amount of money at the end of each month, which is why Yammer is so popular. 
Yammer is an intelligent system that collects, saves, and analyses information and then employs a robust set of analytic tools to generate reports based on it.
Yammer's ability to preserve and classify discussions in a historical database is a big incentive to adopt it. This implies that anybody interested in them will access them from their workplace PCs and mobile devices. Knowledge management is usually a huge asset for a firm's management, mainly if the organization can ask questions and arrange surveys and polls.
Pricing of Yammer
Trial Period: Free
Microsoft Office 365 Business Essentials: $5.00/month/user
Office 365 Business: $8.25/month/user
Office 365 Business Premium: $12.50/month/user
Salesforce Chatter
Chatter is Salesforce's enterprise social network that improves internal knowledge sharing and collaboration. The program, mainly aimed at sales teams, has essential characteristics of an internal social network, such as groups, polls, a news feed, document storage, sharing, etc. Chatter is a real-time enterprise social network platforms that connect people and increases productivity inside and beyond organizational boundaries. 
Chatter, which has a layout similar to major social media platforms, makes cooperation and communication amongst all employees quick and straightforward. With Chatter, users can easily and quickly access files, data, and other team members, as well as workers from other departments, all while operating inside a highly secure platform.
Chatter brings social networking sites' familiar appearance and feelings to corporate clients via a dependable and secure platform. Customers may benefit from Chatter's enterprise social network strategy by allowing them to follow networks of colleagues and teammates and streamline productivity by keeping everyone on the same page and up to date via status updates on papers and projects.
Features of Salesforce Chatter
Salesforce Chatter provides organizations with a safe and dependable platform where members can engage with one another and have instant access to files, data, and other things. The technology successfully boosts productivity by allowing users to interact, engage, and inspire them to work more efficiently across organizational boundaries. Salesforce Chatter encourages department and personal communication by enabling people to collaborate on sales prospects, service cases, and projects via integrated applications and custom actions.
The platform also promotes creativity by providing a forum for everyone to debate ideas, exchange insights, and suggest new concepts. They may use Salesforce Chatter to discuss and collaborate on good ideas that will help them enhance their service, goods, image, and so on. Sharing information, files, and data gets easier when communication between people and departments improves. Connecting with professionals throughout the firm, regardless of their location or involvement in the project, is also a breeze.
Chatter also provides project heads with tracking functionality to follow their teams and monitor crucial projects through the mobile feed. It allows users to update opportunities quickly, find the most current presentations, and respond to essential changes as they occur.
Price of Salesforce Chatter
Trial period: Free
Chatter Plan: Free
Chatter Plus Plan: $15/user/app/month
TeamDecision
Excellent communication and teamwork are essential in the workplace. Whether your firm is entirely remote or has its whole staff in a physical location, your teams and workers must remain connected in order to collaborate efficiently. That much is obvious, yet establishing that connection isn't always that simple.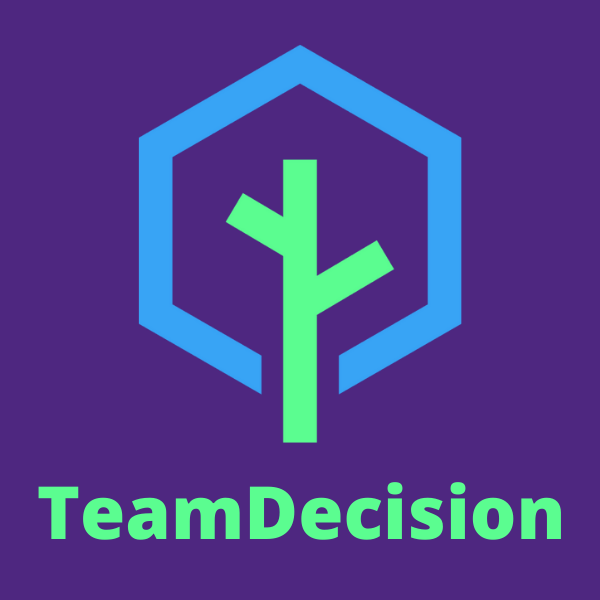 Team Decision is the best enterprise social network on Atlassian Confluence. Team Decision is a private, internal enterprise social network used by organizations to allow their teams to connect throughout the organization. It combines team communications, project management, task management, and collaboration capabilities into a single platform. An enterprise social network app, Team Decision, promotes employees to interact and cooperate across silos, increasing employee engagement and inventing ideas.
Features of Team Decision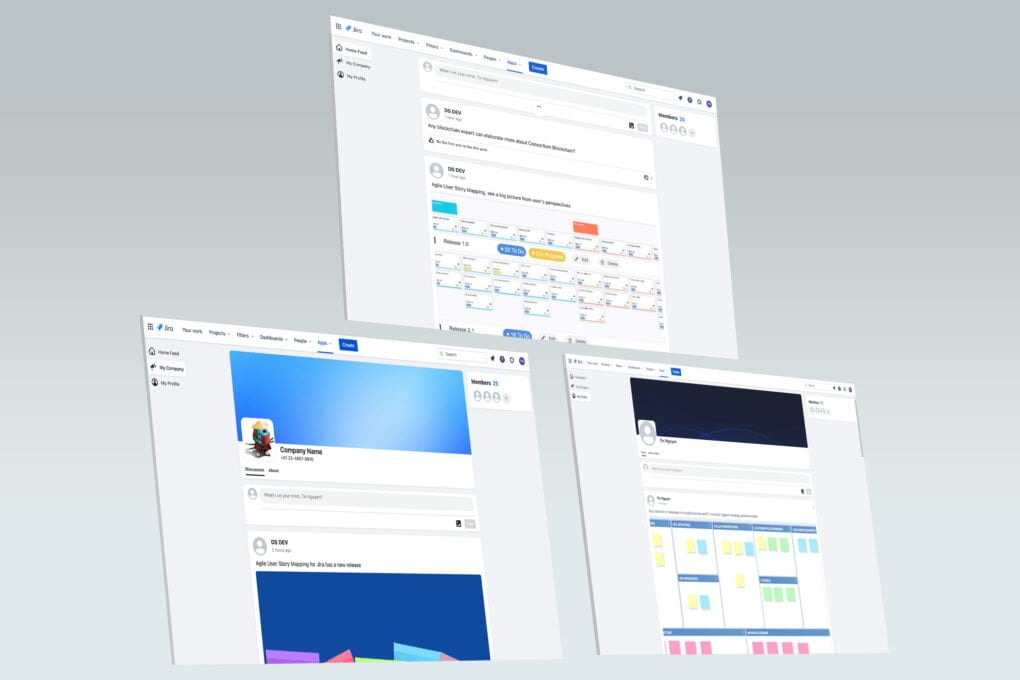 Team Decision allows you to interact and engage with people throughout the organization. Companies use Team Decision to bridge communication gaps within their larger workforce. Businesses with scattered teams, in particular, may profit significantly from adopting this enterprise social network. Online communication systems make it simpler to engage with colleagues all around the globe than phone calls and emails.
Create Manage and Communicate on Polls
Confluence users may now collaborate on choices using Team Decision. Confluence allows you to generate many sorts of decisions such as proposals, polls, checks, votes, and get replies from your team without having to go to other applications such as Doodle. Polls, voting, and survey tools may get used to ensure team members' agreement.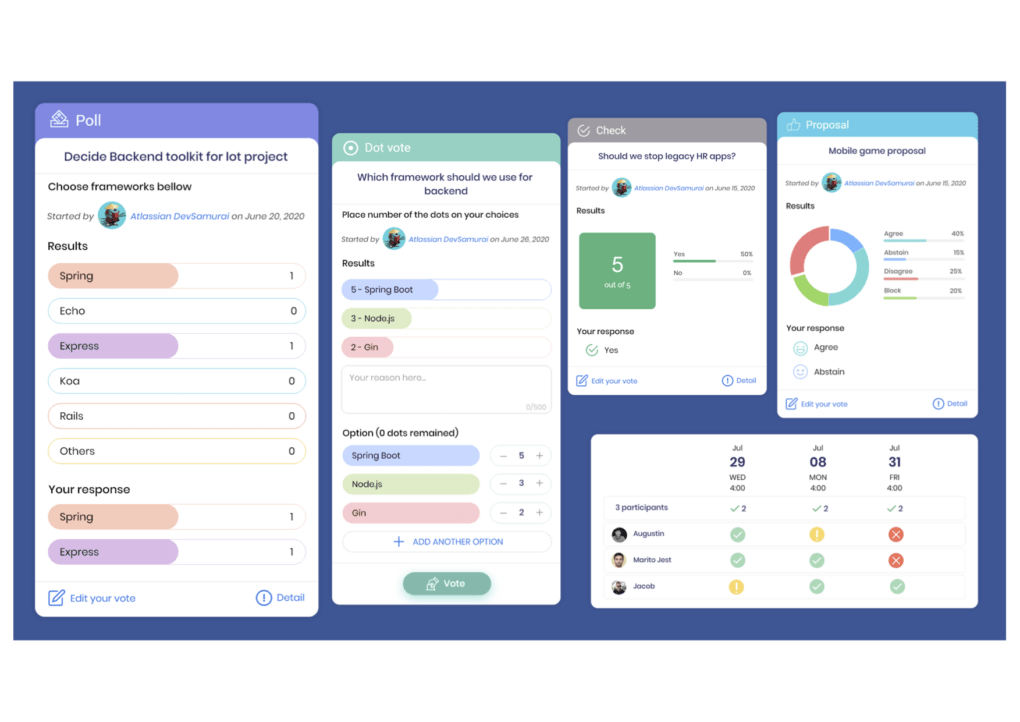 Easy Collaboration and Document Sharing
When an enterprise social network you pick can smoothly interact with collaboration and document-sharing technologies, your team will get the most out of Team Decision. Consider it a partnership and communication center for your company. Nobody likes to waste time figuring out where they saved which communication, whether it's about a paper or a project.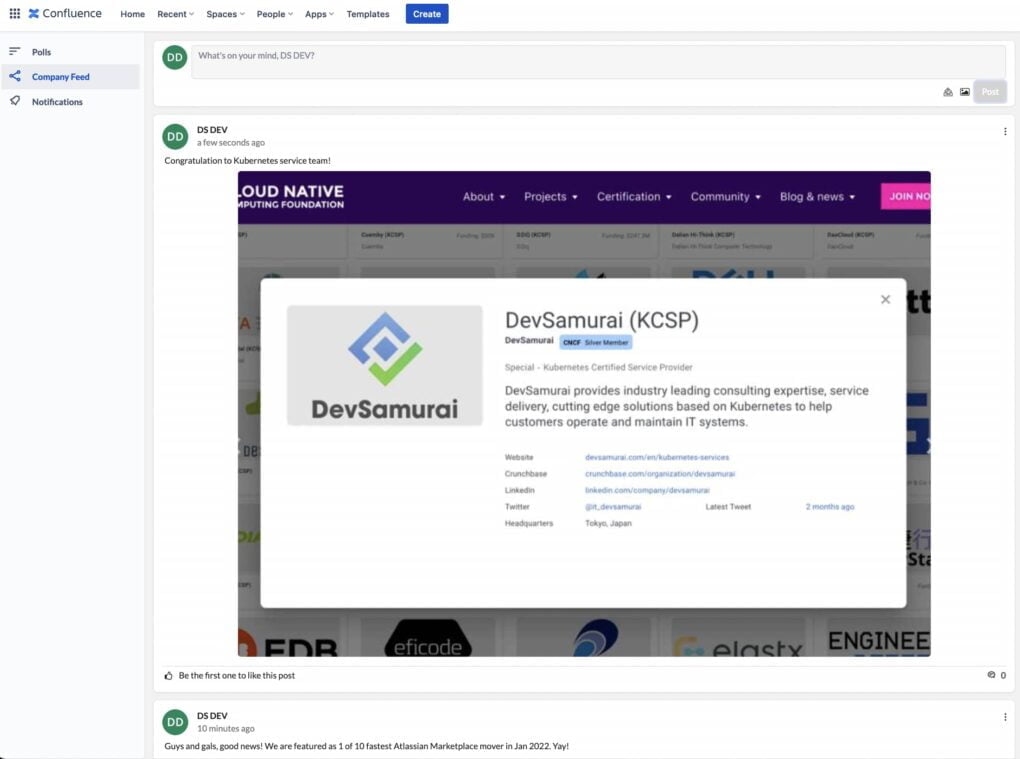 Internal and External Resouces
Internally, Team Decision enterprise social network help workers to communicate and access information and resources, while external, they increase company relationships with customers and possible ecosystem partners. In order to gain from communication potential, every organization will eventually need to install the best enterprise social network.
Team Decision enterprise social network is cost-effective. There will be a small portion of your budget that must get invested in this tool. Still, the tool itself will open up an endless sea of possibilities to improve your relationships. Instead of switching from one platform to another platform to see who contacted you or where you've gotten mentioned, you'll have a virtual organizer to take the workload off your shoulders.
Pricing of Team Decision
Team Decision is absolutely free for up to 10 users. 
The Bottom Line
Enterprise social network platforms have erupted onto the scene during the last two decades. It would not be easy to locate real places that get not covered by this worldwide phenomenon. Recognizing social media's reach and capacity to influence people worldwide, businesses have not only actively marketed in this medium. Still, they have also invested in developing their private network for their corporate requirements.
Businesses, notably bigger ones, recognize that staying connected is essential for keeping lines of communication open among staff. The best enterprise social network is Team Decision, accessible on Atlassian Marketplace. Team Decision is the best enterprise social network that corporations utilize to connect their teams throughout the firm.
Team Decisions allow workers to speak out creates a level playing field for dialogue. Collaboration makes work simple to communicate on projects and tasks. It reduces email inbox clutter by making messages searchable, structured, and targeted. Privacy, secure communications, and file sharing are available for practically every file type and size.