When workers have equal opportunity to convey their ideas and participate in teams, a workplace flourishes. Employees should remain connected whether your organization is remote or hybrid in order to foster knowledge-sharing and strong working relationships. Remember, though, that creating that feeling of connection will never be simple.
A social network for corporate allows teams throughout the firm to connect by combining project management, real-time messaging, and collaboration capabilities into a single platform, resulting in better employee engagement. 
The finest corporate social networking software for Confluence is Team Decision. Team Decision is a private, internal enterprise networking solutions that corporations utilize to connect their teams throughout the firm. It integrates team communications, project management, task management, and collaboration into a single platform. 
Team Decision, a corporate networking software, encourages workers to communicate and collaborate across silos, enhancing employee engagement and idea generation. You've reached to the right spot if you want to learn more about Team Decision social network for corporate. In this article, we will go through its merits, features, and why you should use it.
Benefits of Using Team Decision
Team Decision is the best social network for corporate is used to improve communication inside a company and foster successful cooperation among people with similar business interests and activities. The following are some of the advantages it provides.
Successful Engagement
Team members can engage more successfully due to this social networking software. It may assist you in identifying possible issues and preventing them from occurring. This networking software is ideal for teams with members spread worldwide because they enable them to engage and collaborate seamlessly from wherever they are. 
Repository of Open Knowledge
Team Decision is an ultimate enterprise networking solutions that allow employees to access company documentation, product manuals, training resources, and research papers. It can improve project and document management by including a cloud-based knowledge repository.
Helps in Working Closely on a Project
Members of a project team may use this finest social network for corporate to work closely together on group activities and assignments. Because of Team Decision, all users may stay up to date on the latest improvements. The main advantage is that all project papers and data are kept in a secure hub, and anyone may access them as required.
Workplace Culture that Values Diversity
A pleasant work environment may get created by fostering a favorable business culture. With the Team Decision, you can stress a united company culture to new workers as well as the staff who work remotely on occasion. Participating in talks or reading interactions among coworkers may provide new employees with a comprehensive picture of the corporate culture. As a result, they will ease discussing and engaging with colleagues.
Features of Team Decision
Networking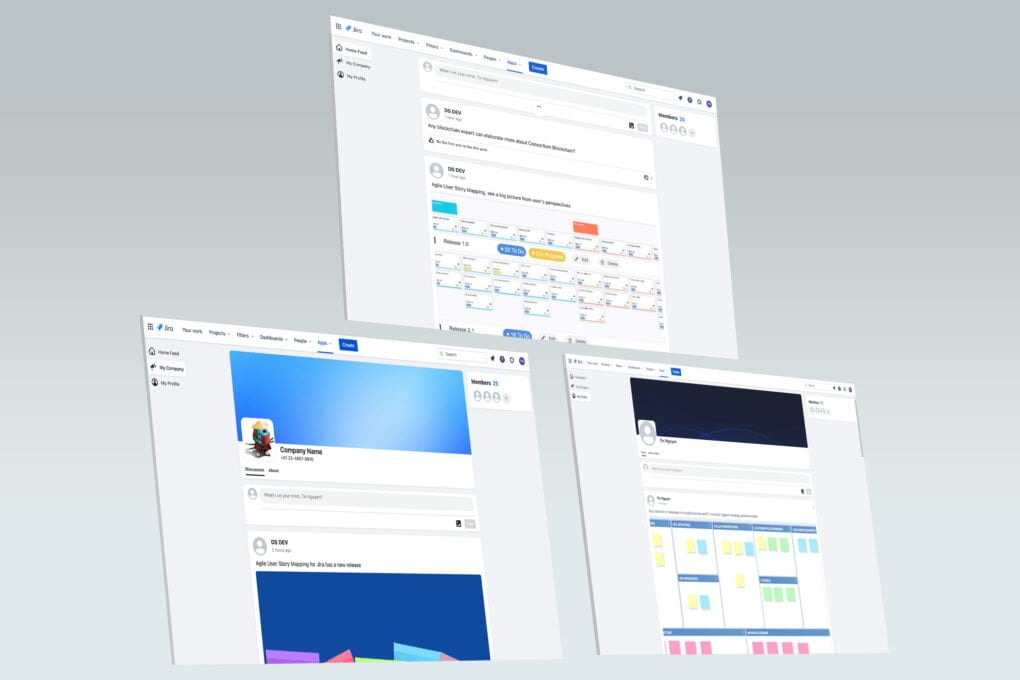 Team Decision enables you to communicate and engage with colleagues throughout the enterprise. Team Decision get used by businesses to address communication barriers across their broader workforce. Businesses with dispersed teams, in particular, may benefit significantly from using this social network software. Online communication technologies are more convenient than phone conversations and emails for engaging with colleagues all around the world.
Create, Manage, and Communicate on Polls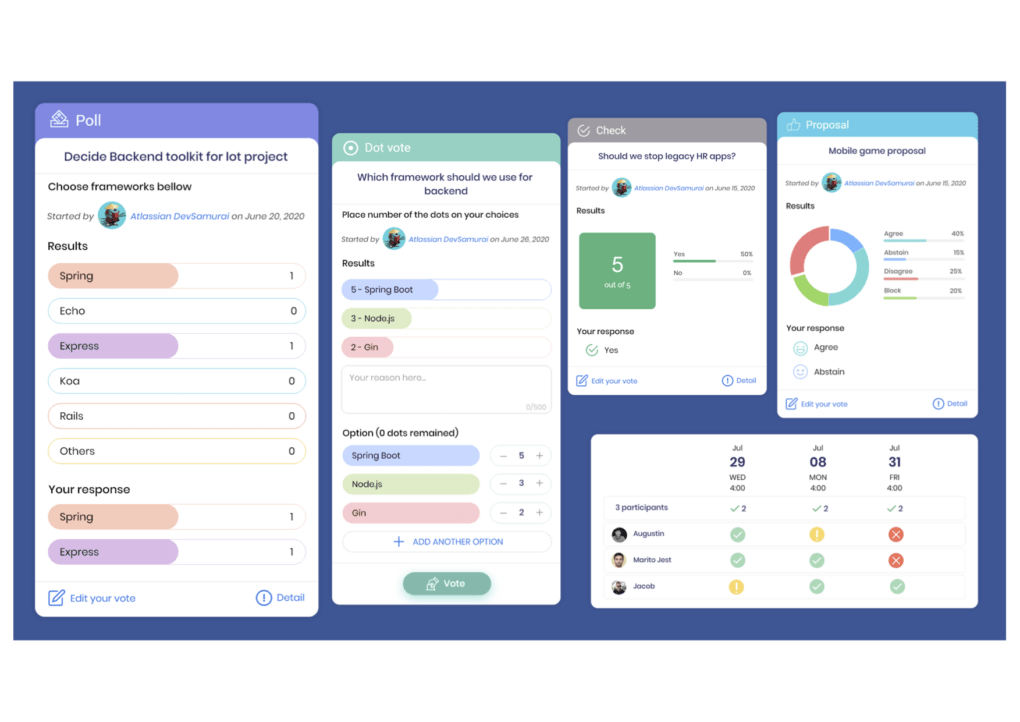 Confluence users may now utilize Team Decision to collaborate on decisions. Confluence enables you to produce many types of choices such as proposals, polls, checks, and votes and get responses from your team without using additional programs such as Doodle. To assure team members' agreement, polls, voting, and survey methods may get employed.
Simple Collaboration and Sharing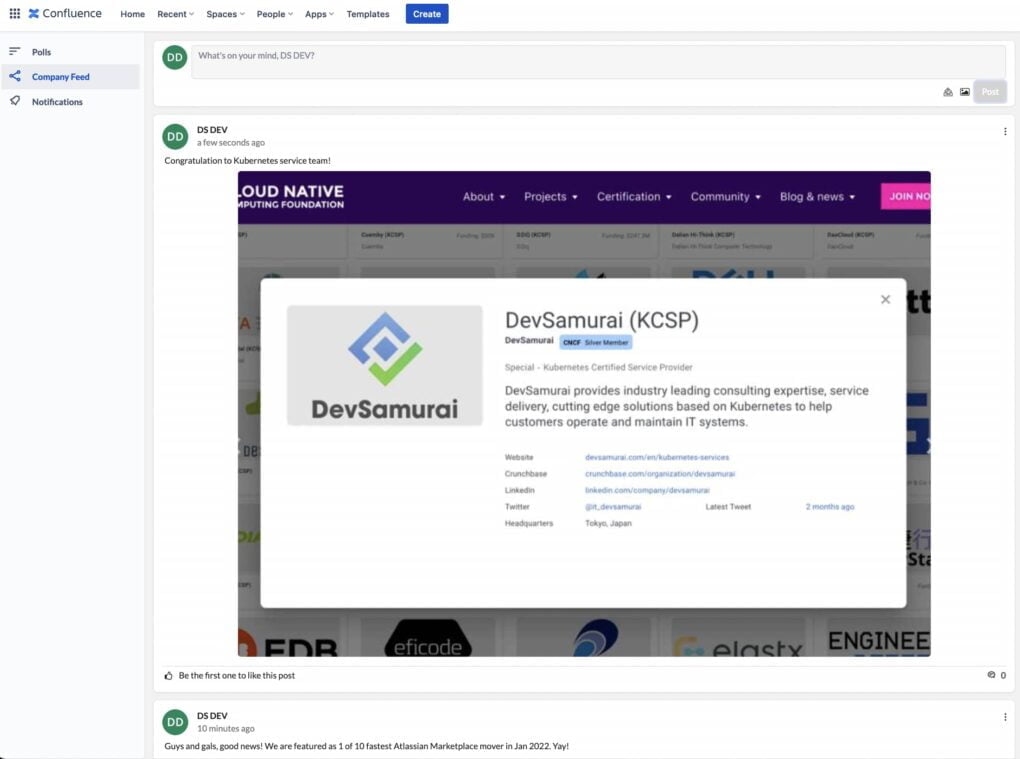 Your team will get the most out of Team Decision if this networking software you choose. It can seamlessly connect with collaboration and document-sharing tools. Consider it a collaboration and communication hub for your firm. Nobody likes wasting time figuring out where they saved which file, whether it's for a paper or a project.
Why should you use Team Decision for your Company?
Idea Generation and Innovation
Team Decision provides the groundwork for innovation. A collaborative social setting brings together big groups of individuals who handle more complicated issues than they would have been to do on their own, enabling them to acquire higher-level thinking, self-management, and speech communication skills.
Improved Results
When people work together on a project, their previous experiences and shared knowledge may help to enhance procedures, goods, and services. Employees benefit from a feeling of connection and learning possibilities in community communities. Building deep connections over time may ultimately raise staff morale and productivity.
Project Collaboration as a Team
Whether planning for an event or a product presentation, workplace networking software makes it simple to get things done. You may rapidly reach out to colleagues and enquire about specific issues using Team Decision. Even while working on short-term projects, you get to see this. Seeking advice and assistance from coworkers is usually a good idea. You may do this by simply inviting them to join an area where you can collaborate on ideas.
Resources, both internal and external
Internally, Team Decision social network for corporate enables employees to interact and access information and resources. At the same time, outside, they strengthen its ties with consumers and potential ecosystem partners. Every firm will ultimately need to install the finest social network software in order to benefit from communication possibilities.
Efficacy in terms of cost
Team Decision is a low-cost enterprise networking solutions. This tool will need a tiny percentage of your money to get put in it. Nonetheless, the tool itself will offer a plethora of opportunities to improve your relationships. Instead of hassling from one platform to another to check who contacted you or where you've gotten mentioned, you'll have a virtual organizer to relieve you of the burden.
The Bottom Line
Team Decision, the best social network software, has sprung onto the market rapidly. It would be difficult to identify locations that get not covered by this networking software. Businesses, particularly larger ones, appreciate the need to remain connected to maintain lines of communication open among employees. Team Decision, which is available on Atlassian Marketplace, is the greatest corporate social network. Team Decision is the greatest corporate social network that businesses use to connect their teams throughout the organization.