TeamBoard ProScheduler for Jira
ProScheduler: Resource Planning
Our intuitive drag-and-drop interface enables easy task assignment and rescheduling, while accurate time tracking ensures optimum resource utilization.
Key Features:
Comprehensive project view for informed decision-making.
Easy task scheduling and assignment to multiple assignees.
Accurate time tracking for optimal resource scheduling.
Flexibility to plan in hours, days, weeks, or months.
Portfolios: Manage multiple projects, resource allocation, and progress.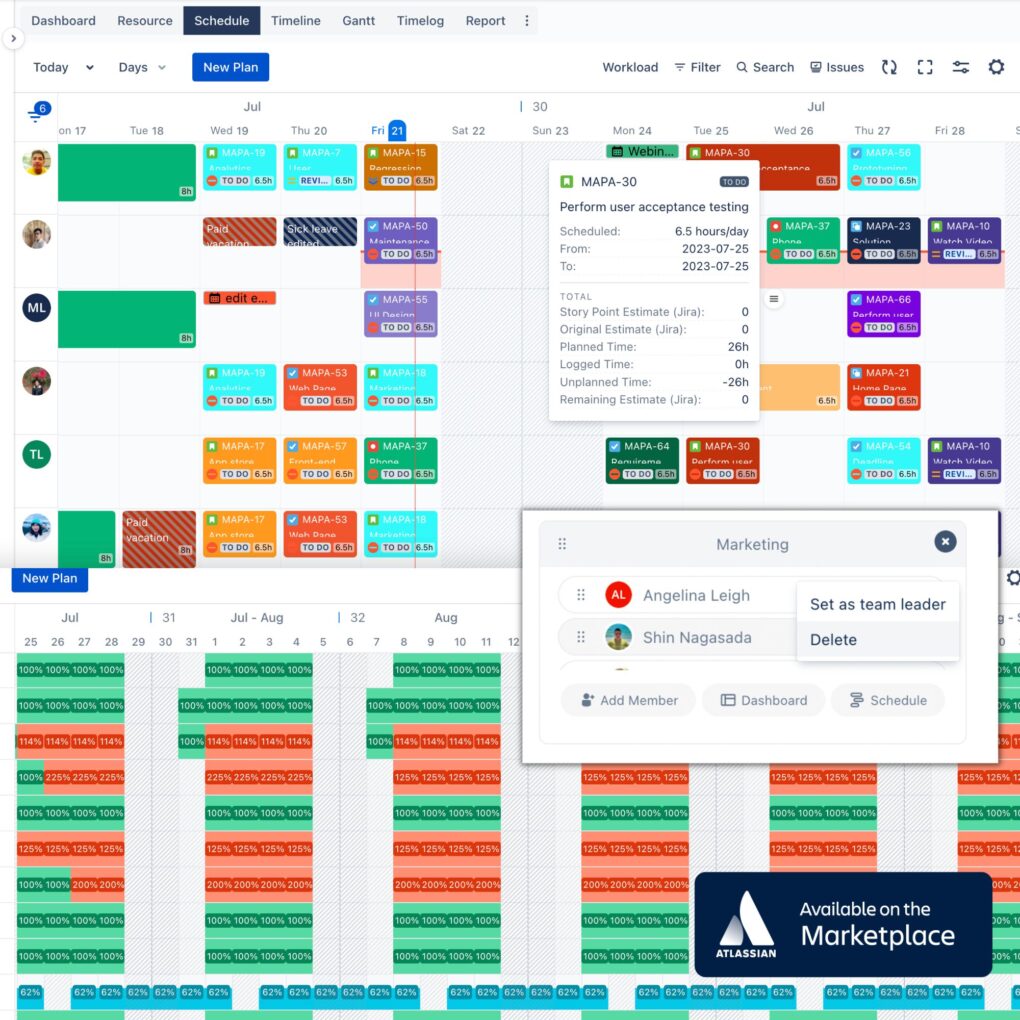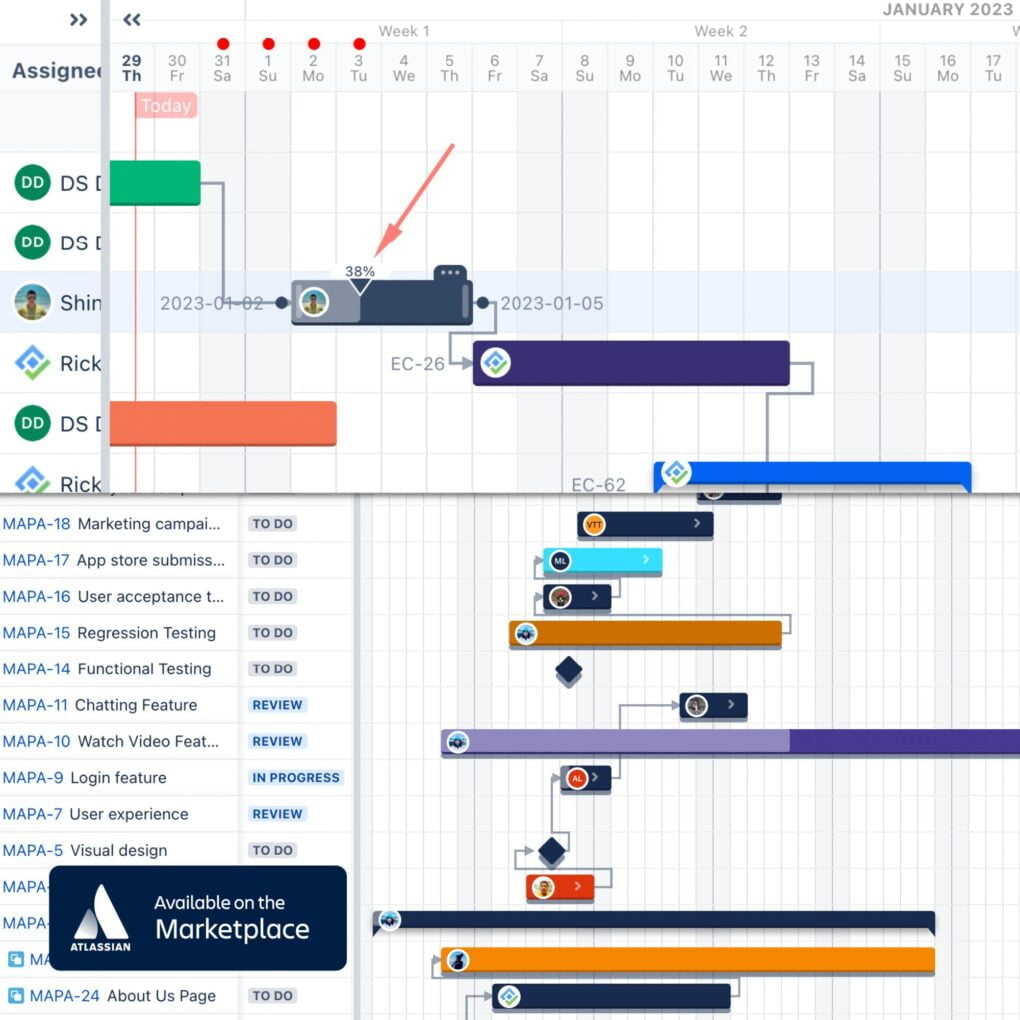 Gantt Chart, Timeline for Jira
Our Gantt Chart tool simplifies project portfolio management:
Work Breakdown Structure (WBS): Easily organize tasks and sub-tasks for a clear project overview.
Gantt Chart: Visualize project timeline, task durations, and progress.
Timeline: Track the sequence of tasks for better planning.
Roadmap: Outline your project's strategic direction and key deliverables.
Milestones: Highlight key events to track progress and motivate the team.
Baseline: Monitor deviations from your project plan effectively.
Critical Path: Prioritize tasks that directly impact project duration.
Auto Scheduling: Automate schedule adjustments based on task dependencies and resource availability.
Time tracking, Dashboard & Report
TeamBoard ProScheduler offers:
Time Tracking: Accurate tracking of time spent on tasks for optimized resource use.
Project Dashboard: Real-time snapshots of project progress, deadlines, and milestones.
Portfolio Dashboard: Centralized management of multiple projects and resources.
Interactive Time Reports: Visualize and analyze time data for informed decision-making.
Process Adaptability: Compatibility with Agile, SAFE, Hybrid, and other processes.
Risk Log & Report: Identify, track, and mitigate project risks effectively.