We are thrilled to share the exciting news that DevSamurai has entered into a partnership with Alpha Serve, an accomplished Ukrainian software development company renowned for crafting enterprise-grade solutions and BI connectors. This collaboration is aimed at bringing enhanced value to our cherished customers.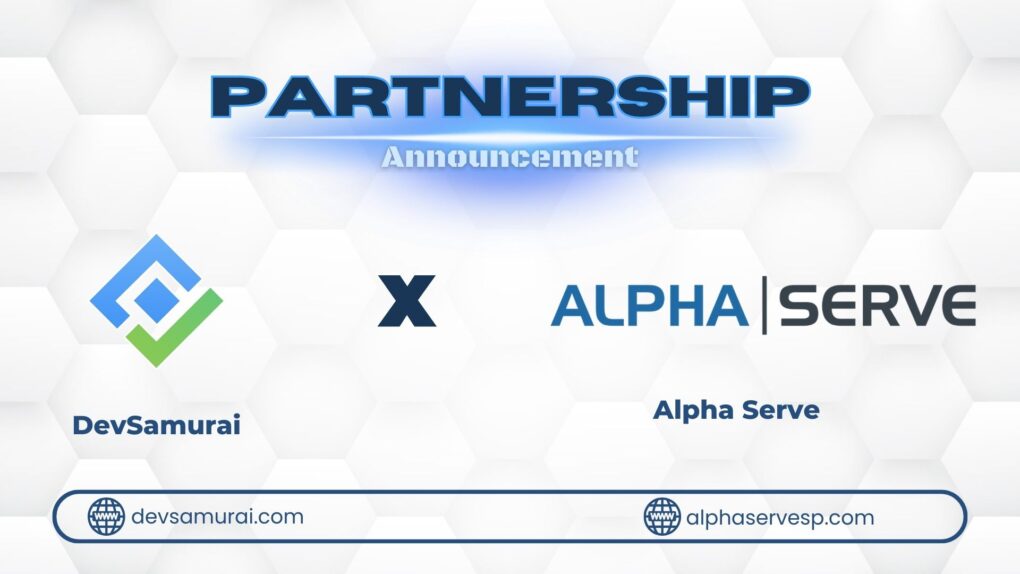 Across the global landscape, the Alpha Serve team has dedicated themselves for two decades with unwavering commitment and humility. Their mission has been to deliver dependable and scalable tools for top products on diverse platforms, including e-Commerce.
In alignment with their vision, DevSamurai is proud to announce our official partnership with Alpha Serve. This partnership empowers us to better support organizations and businesses in achieving seamless and agile project development. Together, we aim to bring even greater value to our clients.
More about Alpha Serve
Founded in 2003 as a modest software development outsourcing firm in Ukraine, Alpha Serve's primary objective is to establish themselves as the foremost multi-platform app developer.
Alpha Serve has an impressive track record of developing products tailored for Atlassian, ServiceNow, Zendesk, Shopify, and Monday.com. 
Notably, Alpha Serve gained recognition over the years as an Atlassian Marketplace Partner by developing custom applications like 2FA for Jira and 2FA for Confluence. The Power BI Connector for Jira application has become a fast-growing app, trusted by enterprises globally with more than 9000 installs.
In 2022, they reached Platinum Partner status on the Atlassian Marketplace and successfully launched the SAP Analytics Cloud Connector for Jira application, enhancing their Jira Cloud Connectors.
Alpha Serve empowers users to leverage data for improved performance and reporting, focusing on analysis and planning for greater efficiency. Their journey showcases their commitment to excellence in software development and security.
To learn more about Alpha Serve, visit their website at https://www.alphaservesp.com/. 
About DevSamurai
Based in Japan, DevSamurai is a forward-thinking IT service company that leverages cutting-edge technology to provide transformative DevOps solutions to our growing client base. Our team's expertise aligns with technology to streamline the SDLC.
In July 2023, DevSamurai achieved the prestigious designation of an Atlassian Platinum Marketplace Partner. This recognition underscores DevSamurai's unwavering commitment to delivering exceptional products and services to its valued customers.
DevSamurai's partnership with Alpha Serve further solidifies its dedication to optimizing project development through agile methodologies. By combining DevSamurai's expertise with Alpha Serve's profound understanding of the Atlassian ecosystem, we expand our outreach. Together with Alpha Serve, DevSamurai offers comprehensive services and support, empowering organizations to unlock the full potential of our collaboration.