DevSamurai and Candylio, an Atlassian expert in Vietnam, have partnered to provide organizations and businesses with the support they need to develop their projects smoothly and agilely.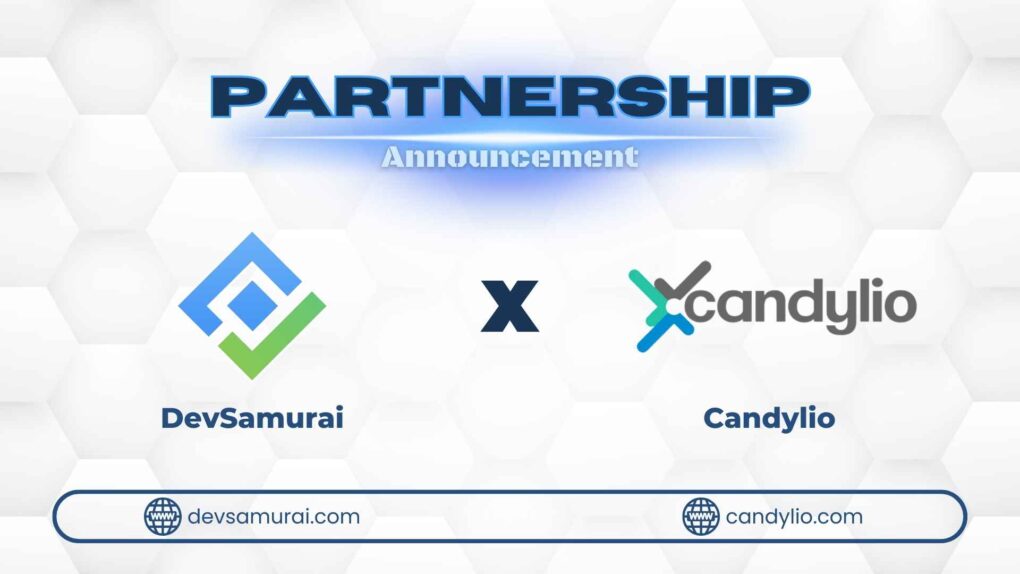 Candylio has a proven track record of successfully deploying software development tools, service desks, social intranets, wikis, and other business-critical solutions on strategic, tactical, and operational levels.
This partnership will allow DevSamurai to offer their clients the best of both worlds: Candylio's expertise in Atlassian solutions and DevSamurai's software development and collaboration solutions. Together, our solutions can help businesses of all sizes to improve their productivity, efficiency, and agility.
More about Candylio
Candylio has a team of experienced Atlassian experts who have helped hundreds of businesses in Vietnam improve their software development process. 
They are experts in all aspects of Atlassian, from licensing to customization. They are also certified by Atlassian as a Platinum Solution Partner.
Their clients include some of the big names in Vietnam and around the world, such as Techcombank, VPBank, VietinBank, Airbnb, UNSW Global, Mobifone, Emag.ro, Linaro.org, Tek-Experts, and Harvey Nash.
For more information about Candylio, please visit: https://candylio.com 
About DevSamurai
DevSamurai is an innovative IT service firm based in Japan that harnesses cutting-edge technology to provide transformative DevOps solutions to its expanding clientele. 
We are committed to delivering exceptional products and services to our customers, and we are proud to be a certified Atlassian Platinum Marketplace Partner.
Our partnership with Candylio reinforces our commitment to optimizing project development through agile methodologies. By combining our expertise, we can deliver comprehensive services and support, helping organizations unlock the full potential of our collaboration and information management processes.