In enterprise environment there're lot of silos which discourage people to share and engage with others. There are solutions like Yammer (now a part of Microsoft 365) to address the issue but for software development teams who are using Jira and Confluence daily, adding more separate tools cause more complexities in the enterprise IT tools suites. TeamFeed is born to help. TeamFeed is an enterprise social networking service run on Atlassian Jira and Confluence. TeamFeed enables you to connect and engage across the organization.
TeamFeed enables:
Communicating at scale: Start conversations for questions&answers, share knowledge, inform news, policies, safety, and changes. Engage employees in the goals and vision of the company, inform strategic initiatives and important updates
Building communities: Create community groups to connect people of common interests or practices for information sharing and learning
Driving ideation and innovation: Fastest way to share new ideas, business models and get feedback.
Beta version is now published in Atlassian marketplace, please give it a try and feedback
https://marketplace.atlassian.com/apps/1224351/enterprise-social-networking-service-for-jira?hosting=cloud&tab=overview
Features
Home feed: Display posts from current user's network and allow communication on them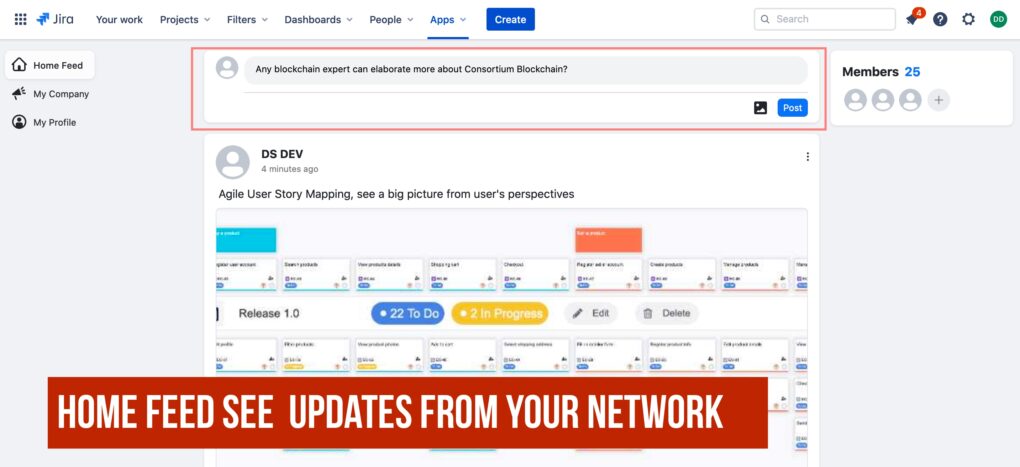 Company feed: A public wall for everyone in the company to share ideas, ask questions, reach to management.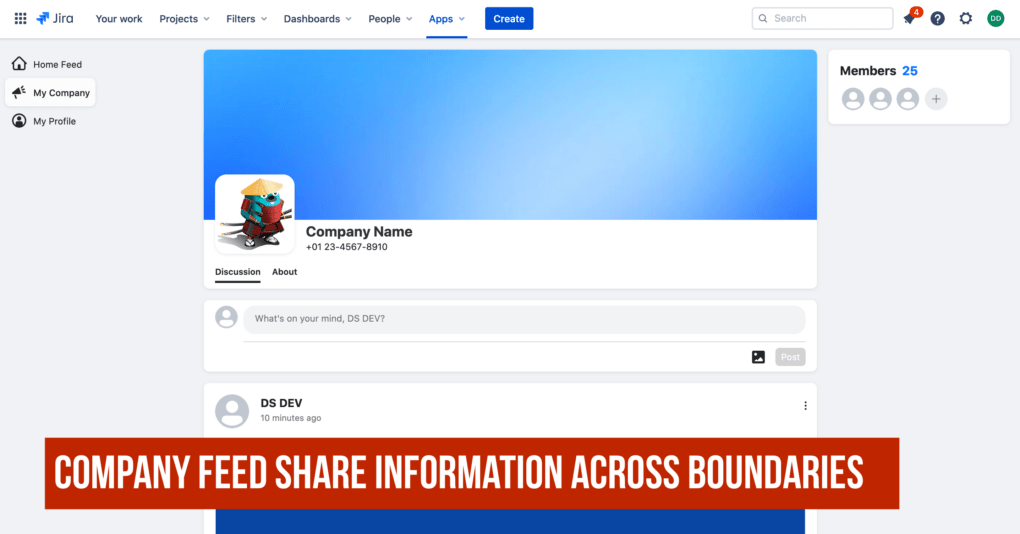 Personal wall: Information and posts of an user.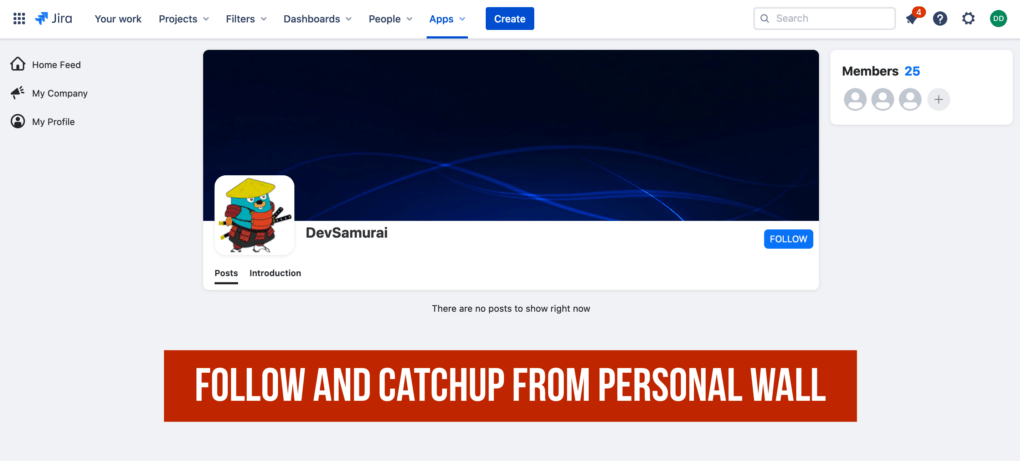 Follow and upvote in ProductHunt