Managing a performing team is the dream of every project manager. Performing teams are the strength of the company and the project manager. Managing your team is a daunting task especially when resource management tools are absent.
Project managers use project management tools like Jira, but fail to plan and manage their team. Kanban-like physical boards track the progress of story tasks however, it lacks the details of team member and the time required for completion. If you are in search of a dashboard that helps you plan and manage your team's schedule in Jira, then this article is just for you.
DevSamurai team has developed an app called TeamBoard to creates, assigns, and track the activity for all your team members. It gives an inclusive picture of the team members, their tasks along with logged and scheduled time for each issue for reporting.
Why you need TeamBoard?
Apart from assigning and planning your sprints, TeamBoard has various features that improve the team's performance.
1) It presents an overview of the task assigned to the members. It displays the capacity of your team, assigns issues on working and non-working days.
2) It tracks the progress of the task by logging the time required to complete a task. Reports the project progress by setting timelines to days, weeks, and months
3) Assigns tasks apart from added in Jira. Managers can easily track the time of members that take up additional work.
4) Finally, the reports and time logged into the dashboard help in identifying the best performing team member. It assists in retrospective meetings, sprint plan meetings, and stand-up meetings
Look and feel of TeamBoard:
An important aspect of visualization tools is its user experience (UX) and user interface (UI). We will discuss some of the UX/UI features of TeamBoard.
1) UI/UX Design:
A simple and intuitive UX/UI design reflects the thinking of its designers.
"A user interface is like a joke. If you have to explain it, it's not that good". — Martin Leblanc founder Iconfinder.
The design of TeamBoard is simple. The three different tabs "Schedule", "Log Time", and "Report" summarize the issues and logs the time for each.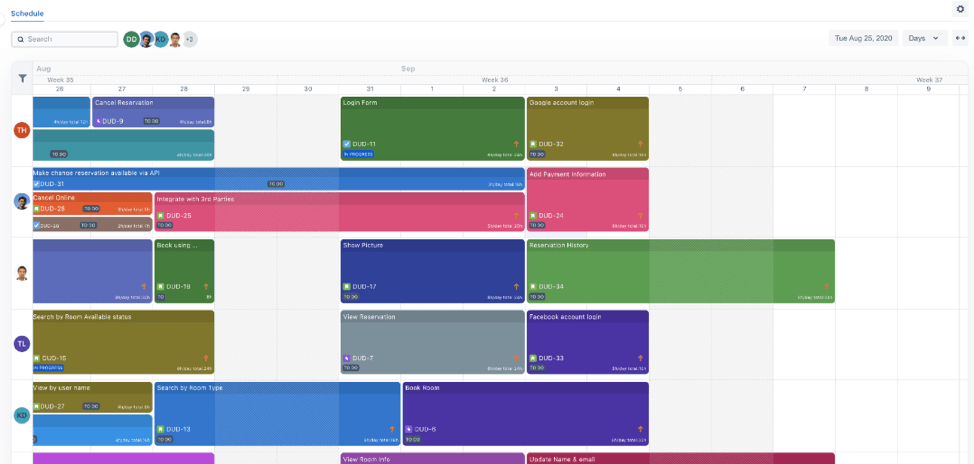 2) Drag and Drop features:
Drag and drop feature is commonly found in web apps, but the TeamBoard Scheduler is designed to scroll for a particular date while dragging and dropping. This feature also helps in adding, deleting, and shifting the issues between members and dates.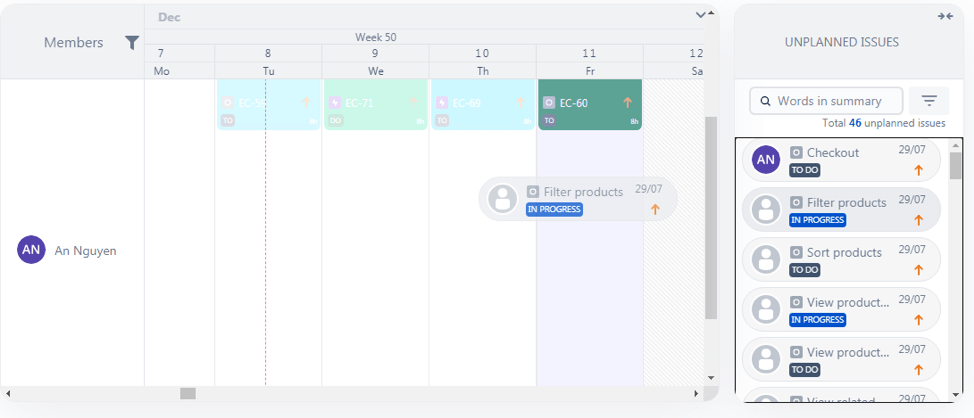 3) Visualization of tasks:
The 2-dimensional matrix of members and calendar adds issues for future dates, previous dates, and on non-working days.
Colors are an integral part of visualization tools. It decides the color pattern of individual issues.
4) Set filters and Timelines:
Features like searching the issues or filtering the members display the specific issues from a large data set. You can set the time range for tabs in days, weeks, or months. Use this feature to analyze the allocation and completion of issues.
5) Quick Reporting:
View the tasks logged each week. This is automatically calculated based on work logged by each member. Calculate weekly performance, by analyzing and comparing scheduled and logged work for the entire team.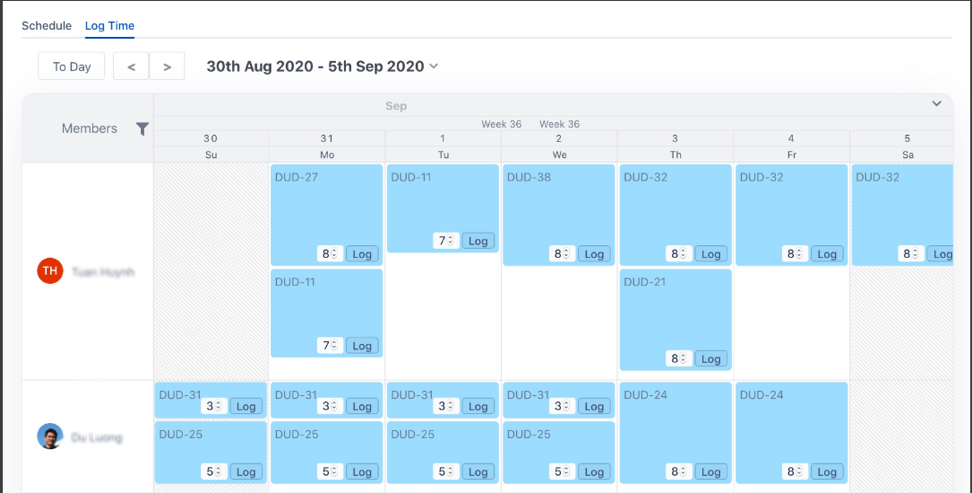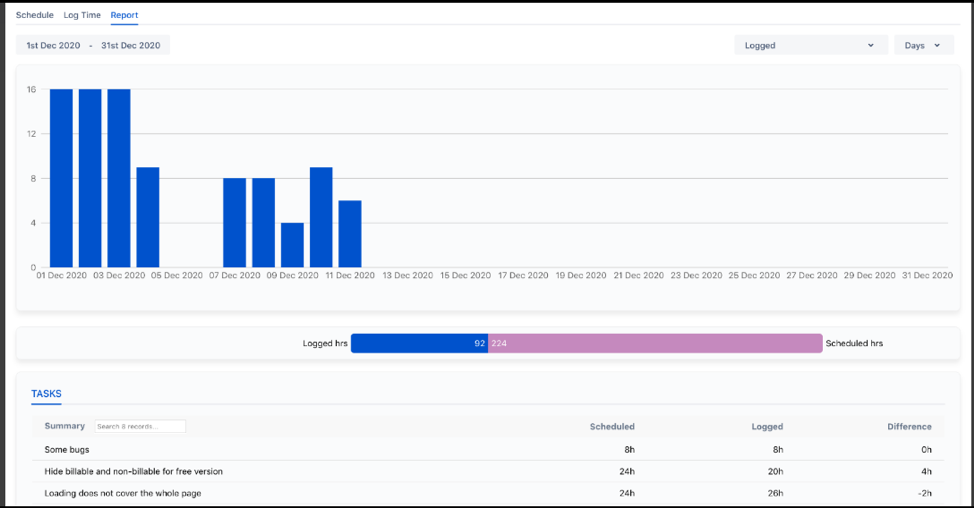 Features of TeamBoard:
The multiple features of TeamBoard allow you to add, create, and log issues for each member. We list some of the exciting features that are needed to manage your team.
1) Create a team:
Add existing members from Jira as your team members. Managed by admin or project managers, the members added are displayed to the extreme left of the scheduler.
2) Creating and adding issues:
Unplanned issues added by project managers or scrum masters are displayed in the right pane. The cherry-picking of a task is made easy by the search feature in the pane.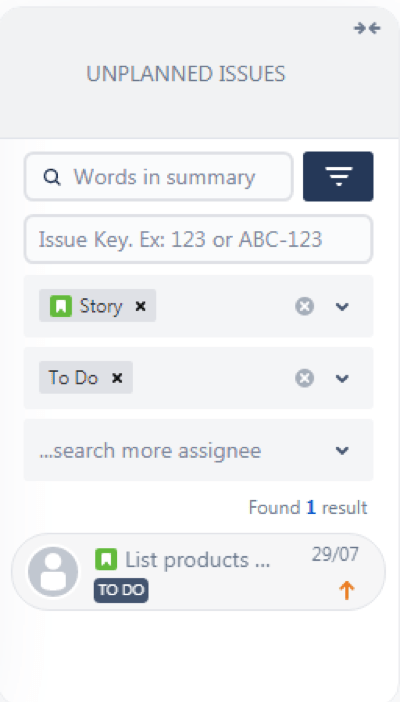 3) Setting issues:
Planned stories, tasks, and issues are allocated to the team members by dragging and dropping on the scheduler. Another way is to click on a scheduler and create an issue. The create issue also configures the display fields of your choice and gives you the option to imports issues directly.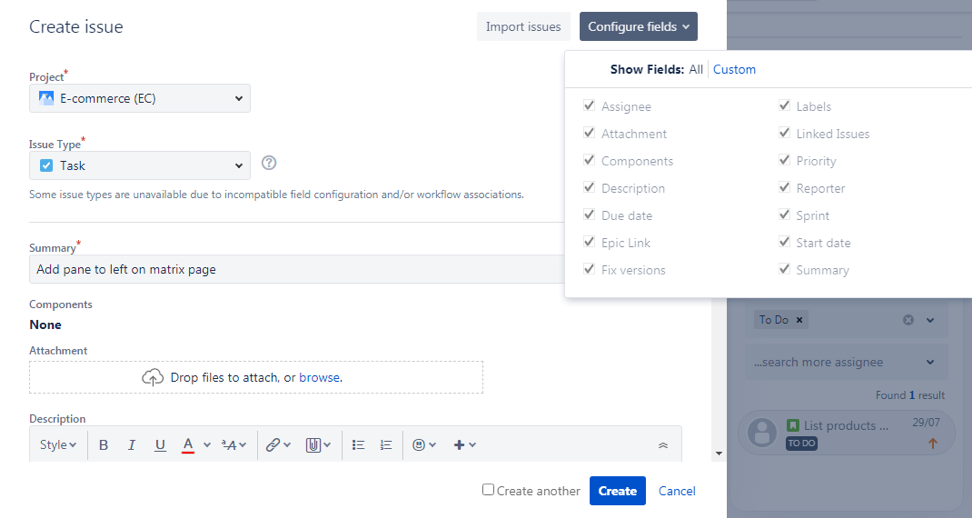 4) Logged and Schedule issues:
View the report of logged and scheduled issues for a day, week, or month in the "Reports" tab. Such reports are good for retrospective meetings to analyze challenges, issues, tasks, and stories are performed after each iteration.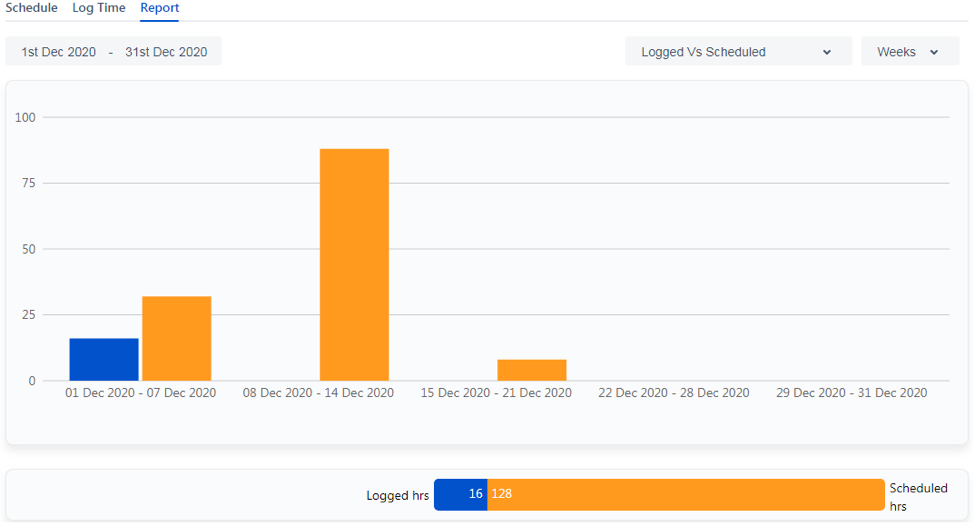 5) Time log for each task:
Again good for auditing and retrospective's this gives a detailed analysis of the time required to complete each task. You can divide a task between team members and get the overall time allocated and logged for this task. Each task added in the scheduler is listed in the "Task" section. This gives a detail of the time logged and scheduled for each task. You can filter the tasks and traverse through pages to view all the tasks.

What's next
DevSamurai team keeps adding more values into the plugin, some advanced features are under developing or already in the backlog
Program board: Create TeamBoard from multiple projects and to manage, plan and report as a program
Timesheet: Submit and get timelog reviewed and approved
Advanced reports: Individual time reports, team report, heatmap and more
Contact atlassian@www.devsamurai.com if you need more details
Conclusion:
Improper handling of the project resources could reduce the performance of the team. It is recommended to use a visualization tool to plan and assign issues to a team member.
If you are a Jira user, use the TeamBoard plugin available on Atlassian Marketplace. It helps you to manage your resources by assigning the stories and tasks to the members. It displays a wide view of your teams' capacity and provides a time log and rich reports for logged and scheduled tasks.
Each member can analyze their performance. The project managers can compare weekly and monthly progress reports. Plan your future sprint meetings and retrospective meets by analyzing the report.
It doesn't matter where your team is located, what matters is they are on the same page. By using TeamBoards managers will make sure to complete the tasks and reduce the backlogs.