2021 Achievements
2021 was a big year for us, a newly joined member of a matured ecosystem like Atlassian marketplace. The team worked hard and learned a lot, let's see our achievements
13 Apps
6000 active installs
3 Cloud Fortified badges
2 Apps with more than 1K active installs
2 Staff Pick badges
The fastest growing app of the year, it already archived 1.7K active installs. We are getting a lot of positive feedback for the current features and quality. The 2022 year would be another big year for this app. We will focus on improving the performance with lazy loading, UIUX and new features to address customers' requests.
The significant improvements will be the "custom board" feature which provides users a flexible way to work with the story map and roadmap. Users will be able to create multiple boards for 1 project, board for multiple projects and choose to map the Goal/Step/Story with Jira Issue types. It supports customers of all sizes and adapt with all processes, product and project management styles
The timeline feature was introduced at the end of 2021 and this year we will complete all advanced features such as Milestone, Baseline, Critical path, Auto scheduling to make it a full Gantt chart you can use for project management. More than that the issues list in the timeline can be used as a spreadsheet of issues, you can quickly edit all information inline.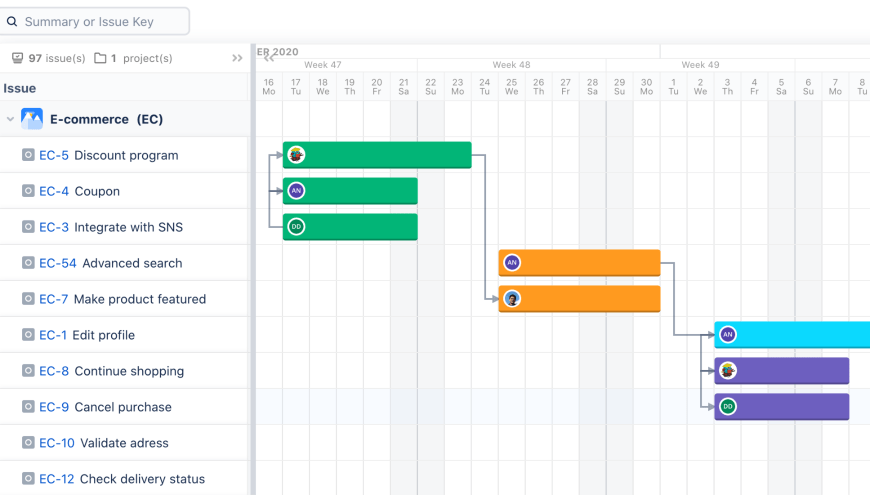 Data exporting features also will be supported soon.
Further in 2022 We will add more and more features to support project management, such as project dashboard, program dashboard, project cost & budget management.
Commercial version will be available in January 2022 with full premium features such as Notifications, Cost tracking, Client management, Time and Cost reports etc. The team is still working hard to add more features, bug fixes and improvements.
Report data export to Excel and report views will be available in February 2022. Further in 2022 we will release the Team Calendar, Invoice generation.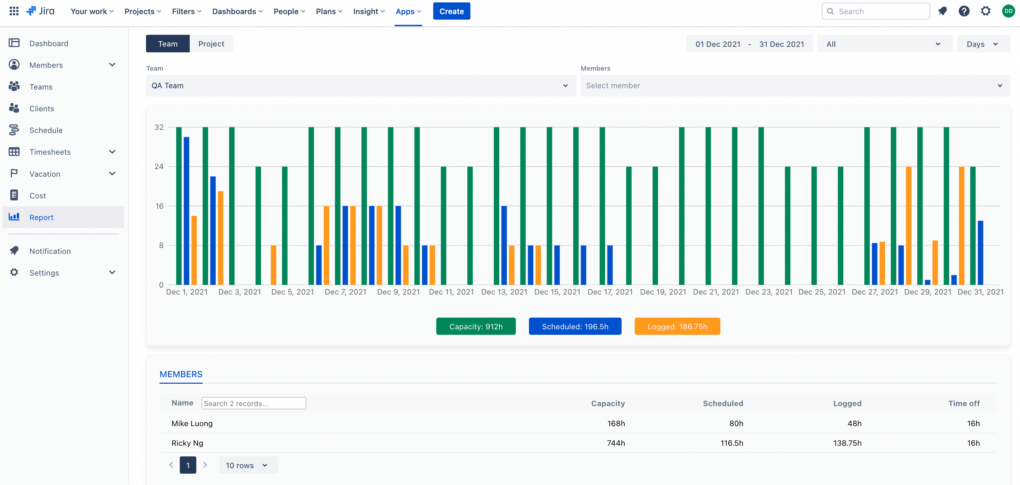 Server and Data Center edition is panned to be released around the middle of 2022
A Miro alternative with some opinionated adjustments to support visualizing working processes on Confluence and Jira. In 2021 the 2 apps archived good reaction from the market, in 2022 we keep improving them, adding more components and integration with external system such as Google Drive, Microsoft Office 365, Dropbox etc
In 2022 this app will evolve to be a full community network for enterprise. It can replace Microsoft Yammer in the enterprises where Atlassian products are present. Along with its original polls and votes functionalities users can use it as an enterprise SNS (Social Network System)
One of the apps we have big expectations for, the beta version is growing fast and stable. This year we invest in improving the UIUX, adding more advanced features, more UI and diagram components.
The Cloud edition is planned to be commercialized at the end of the year, Server and Data Center edition will be released around the same time
This app provides a simple but effective method for the Scrum team to estimate the Story Points of the stories. We are making it more and more flexible, the game deck can be customized other than just Fibonacci numbers, estimation can be written to other fields than the Story Points field. Also many performance, UIUX points will be addressed and improved.
FlashTest
Test management app, the test script editor feature released in 2021, however it hasn't gathered enough attention as expected. This year we will invest in more features to support Agile test management. The app has a path to be lightweight, agile and straightforward and easier to use than xRay or Zephyr.