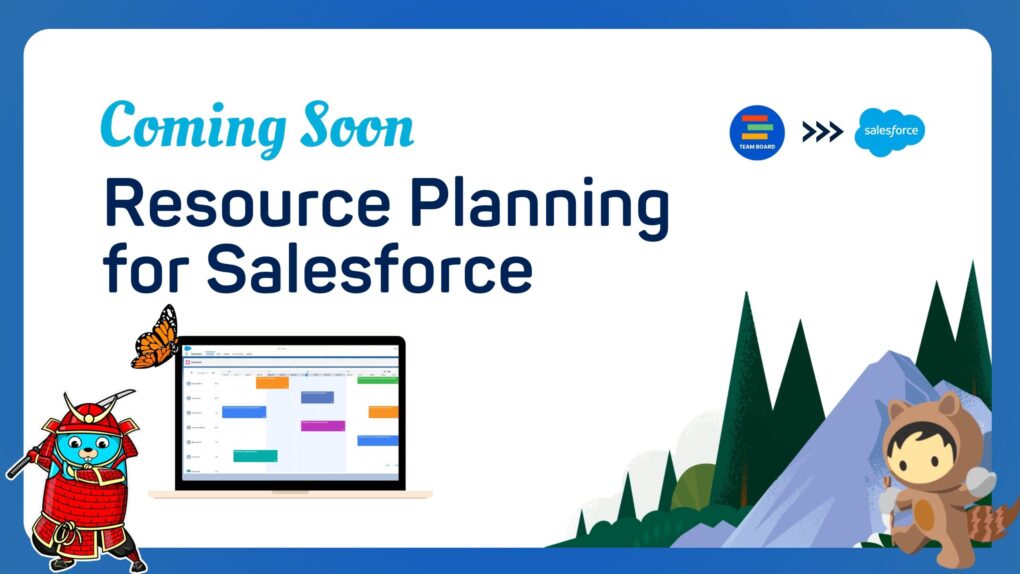 We're excited to share that we're bringing TeamBoard Resource Planning to Salesforce. At DevSamurai, we're always looking for new ways to improve. We've had a lot of success with TeamBoard on Atlassian and monday.com, and now we want to bring those same great features to Salesforce.
Our new app is all about making resource management easier for businesses. By working directly with Salesforce, TeamBoard Resource Planning is set to make your resource planning process better and simpler.
"The road to efficiency is paved with efforts to do better what we have always done" – said James Luong, CTO of DevSamurai
Why Resource Planning is Important
Resource planning is key to any project's success. When you do it right, it helps everything run smoothly. Resource planning is about making sure the right people and tools are ready when you need them. This helps everything fall into place for a project. We want to make resource planning easier for Salesforce users, and that's why we're building this tool.
What We've Done So Far and What's Next
Right now, we're working hard to fine-tune TeamBoard Resource Planning for Salesforce. We're getting closer every day to making an app that will change resource planning for Salesforce users. We plan to have the app ready by the end of 2023. We know it's hard to wait, but we believe it'll be worth it.
We want to hear what you think. If you have any questions, suggestions, or if you're interested in the app, we invite you to reach out. Your feedback helps us make an app that works for you.
We're still working on the app, but we're excited to show you a little of what we've been working on. Our team is focused on making an app that's easy to use and efficient.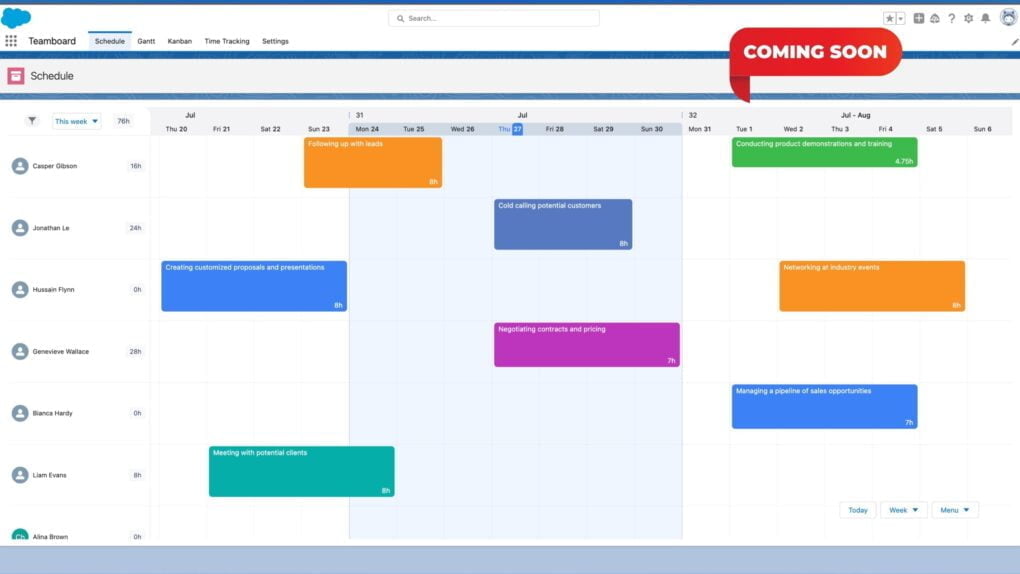 To contact us, email our product team at salesforce@devsamurai.com. We'd love to hear what you think and use your feedbacks to make our product better.
Keep an eye out for more updates on our progress. Your support means a lot to us, and we can't wait to show you how TeamBoard Resource Planning for Salesforce can make resource planning better.
With DevSamurai, let's take resource planning to the next level and set a new standard for project management efficiency.
About DevSamurai
DevSamurai is a leading software development and collaboration solutions provider, specializing in creating apps and integrations for Atlassian, Monday and Salesforce's suite of products. With a customer-centric approach and a passion for innovation, DevSamurai strives to help teams and businesses achieve success through seamless collaboration and efficient project management.
DevSamurai apps on Atlassian Marketplace