DevSamurai is delighted to announce that we partner with Linktech from Taiwan to deliver even more value to our beloved customers (DevSamurai x Linktech)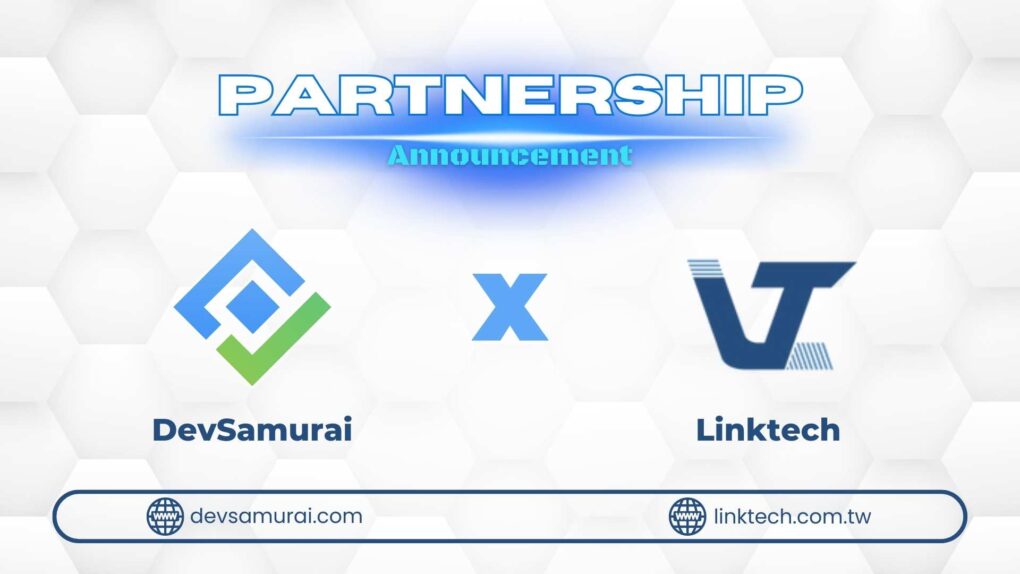 With years of experience in counseling different industries in Taiwan, Linktech has been helping professional consultants speed up the introduction of your products. Besides, they also provide the most complete agile development solutions to teams in Taiwan.
By sharing the same vision, DevSamurai has officially partnered with Linktech. We can support more organizations and businesses to develop their projects smoothly and agilely!
More about Linktech in Taiwan
Linktech is an expert in DevSecOps integration solutions and agents, including Atlassian, Sonatype Nexus, SonarQube, Katalon, and GitLab. 
Whether it is project management, requirements management, code version control, open source tools, or code scanning to integrated deployment, they can target your needs and provide the most suitable tools and consultation.
More importantly, Linktech not only builds DevSecOps but also provides DevSecOps solutions for your business.
You can check out our partner via their website https://www.linktech.com.tw/ for more information.
About DevSamurai
Based in Japan, DevSamurai stands as an innovative IT Service firm, harnessing cutting-edge technology to provide transformative DevOps solutions to its expanding clientele. 
Our team's collective expertise matches the power of technology, offering top-notch consulting, efficient service delivery, and swift technological solutions for a seamless Software Development Life Cycle (SDLC). 
In July 2023, DevSamurai has been designated as an Atlassian Platinum Marketplace Partner, which reflects our commitment to delivering exceptional products and services to its customers.
DevSamurai has partnered with Linktech to optimize project development through agile methodologies. By combining DevSamurai's expertise with Linktech's deep understanding of the Atlassian ecosystem, DevSamurai expands its reach and ensures more organizations can benefit from innovative solutions. Together with Linktech, DevSamurai can deliver comprehensive services and support, helping organizations unlock the full potential of collaboration and information management processes.