The DevSamurai team is so excited to announce that we are partnering with Design Industries.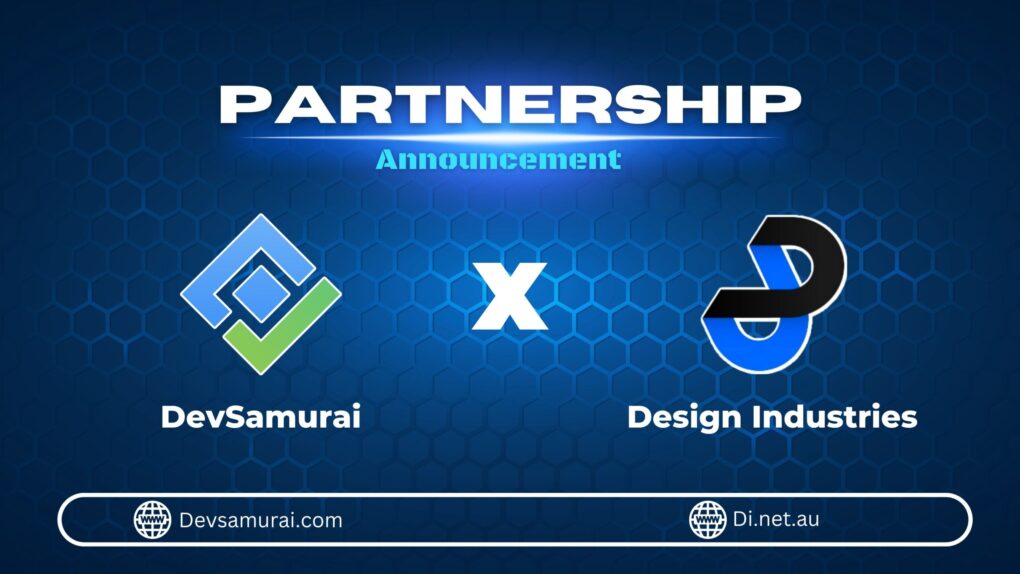 With more than 21 years in the business, Design Industries has been using their expertise in digital and commercial acumen to revolutionize the efficiency and productivity of the best companies and government agencies in Australia.
By sharing the same vision of always improving with Design Industries, DevSamurai always hopes to empower teams worldwide by providing Atlassian apps and DevSecOps tools.
DevSamurai and Design Industries are now officially Partners. Together, we can continue to help other organizations effectively improve their information management and team collaboration with our solutions and services.
More about Design Industries 
Being an Atlassian Solution Partner, key staff at Design Industries achieve and maintain their certifications by undertaking education (and training) while immersing themselves in all aspects of Atlassian. Those range from updates, new features to insider hacks. 
With such extensive knowledge and experience, people at Design Industries understand that agile is the way for entire organizations to develop. And for that, Atlassian is the key. The company's motto: 
"Every Team. Every Function." ."
The team has become exceptionally good at taking a holistic view of teams and the functions of an organization. From there, experts from Design Industries can discover how the Atlassian software can bring them together, making their work more efficient and enjoyable. 
We are holding a webinar to further explain our partnership and details about how we can support our beloved users. Follow us at DevSamurai or Design Industries for more information about upcoming events. 
Check out more details about our Solution Partner via their website https://di.net.au/ 
Check out Design Industries Webinar