We are proud to announce that from September 2021 DevSamurai has become a Kubernetes Certified Service Provider (KCSP).
This is a big milestone that demonstrates DevSamurai's expertise in consulting and professional services for customers embarking on their Kubernetes and Cloud native journey.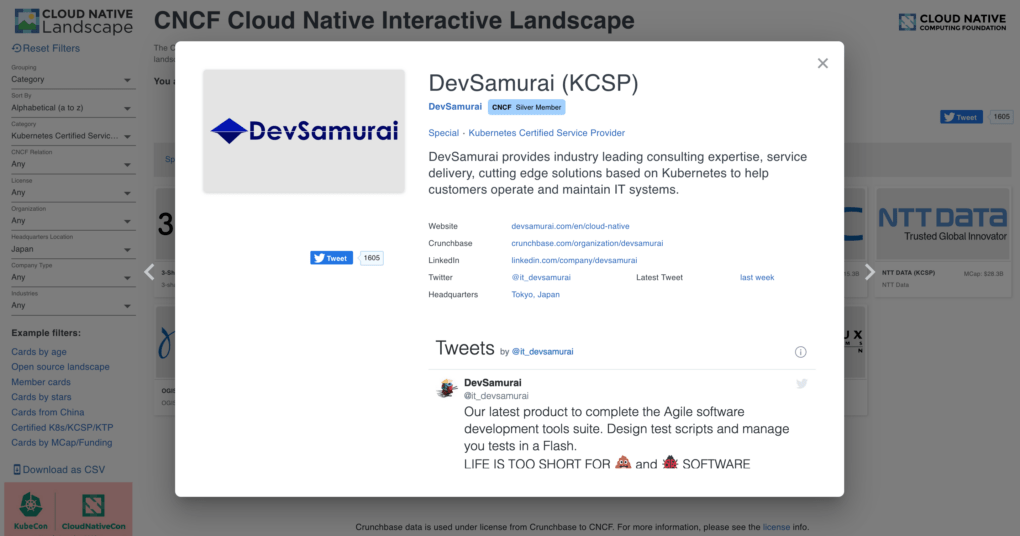 As a member of the CNCF and the Linux Foundation (LF), Together with other 10 KCSP companies in Japan, DevSamurai commits to expanding the Kubernetes, cloud native ecosystem, bridging the gap between developers and operations.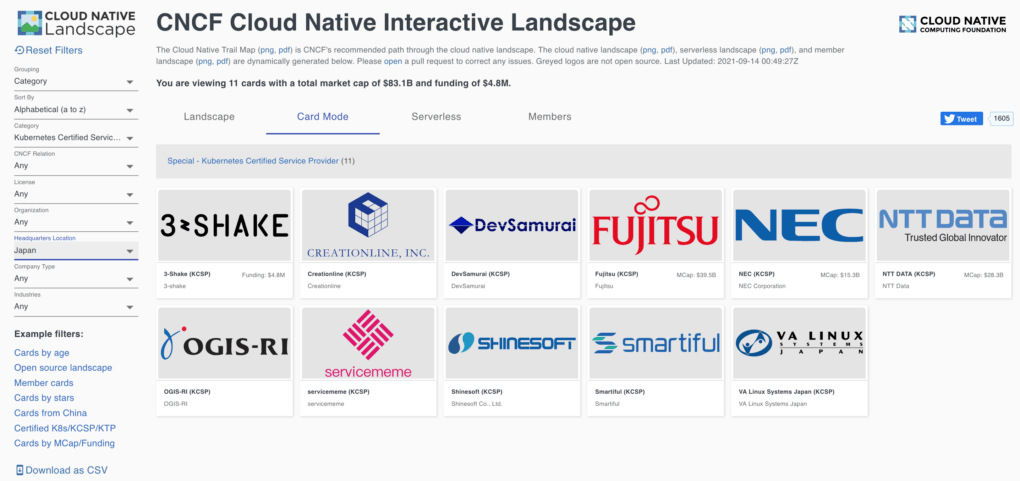 DevSamurai cloud native services
Get CKA, CKAD certificates with DevSamurai
DevSamurai profile on CNCF
The KCSP program is a pre-qualified tier of vetted service providers who have deep experience helping enterprises successfully adopt Kubernetes.

The KCSP partners offer Kubernetes support, consulting, professional services and training for organizations embarking on their Kubernetes journey.

The KCSP program ensures that enterprises get the support they're looking for to roll out new applications more quickly and more efficiently than before, while feeling secure that there's a trusted and vetted partner that's available to support their production and operational needs.